iOS tops Android for HTML5 gaming, both OSes improving rapidly
29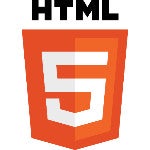 Spaceport.io, a company that provides development tools for
HTML5
-based mobile games, did a study to see how the top Apple products stacked up against the top Android products when it came to playing HTML5 games. They discovered that the iPad 2, in particular, topped the pack. That was followed by the iPhone 4S and Samsung Galaxy Nexus. Android tablets like the Samsung Galaxy Tab 10.1 fared worse, and the Kindle Fire barely topped the score of the iPhone 3GS. Expand the chart on the right if you want all the details.
Spaceport.io noted that both mobile operating systems have seen rapid improvement the last couple years – in particular Android saw a massive improvement with the shift to 4.0 (Ice Cream Sandwich). As a result Android tablets like the Galaxy Tab 10.1 should see substantial improvement in their HTML5 gaming capabilities as they are upgraded to ICS.

There's a second dynamic at play here, however, and it doesn't correlate 1:1 with the degree of HTML5 support built into an operating system. Spaceport.io's HTML5 games are GPU accelerated, and previous tests have shown that
Apple's custom A5 chips
found in the iPad2 and iPhone 4S simply execute more instructions than the GPUs found in current Android hardware. The Galaxy Nexus further hampers its score by employing a higher resolution screen – so the already slower GPU has to fill more pixels per refresh then the iPhone 4S or the iPad2.
Given that Android 4.0 otherwise does
a good job of implementing HTML5
, we expect that most of the difference between it and current iOS devices lies mostly in the hardware and screen resolution differences – it will be interesting to see if the GPU in the iPad 3 can keep up with the doubling of resolution, or if its HTML5 gaming will be lower than the iPad2.
Either way, Spaceport.io's main goal is to raise awareness of the importance of HTML5 performance; continued gains by both platforms will eventually allow for rapid development and deployment of cross-platform games for our mobile devices, a dream never realized on gaming consoles.
source:
Spaceport.io
via
VentureBeat