iOS 9 to supposedly bring ad block to Safari
11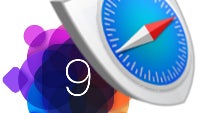 Tim Cook has been
quite vocal
about his stance on how Apple's competitors tend to gather various client data in order to be able to target their users with better-tailored ads. And, with iOS 9, it seems that Cupertinians are about to take another shot at its opponents, taking it a bit further than words this time around.
Browsing through the
iOS 9 beta
, we can see a "Content blocker" sub-menu in the Safari settings page. The menu is currently empty, but its description clearly states its purpose.
Content blockers affect what content is loaded while using Safari
By the looks of it, it appears that there will be more than one type of blocker to pick from in this submenu, which has us a bit stumped. Will this be an option open for 3rd party developers? We'd hardly believe so.
This new option is sure to step on Google's toes. Yes, Apple deals in ads, too, but it mostly does so with in-app advertisements. Google, on the other hand, sill definitely take a hit if most of Apple's customers set the Content Blocker to "on".