iOS 9 release date, eligible devices, and space requirements
24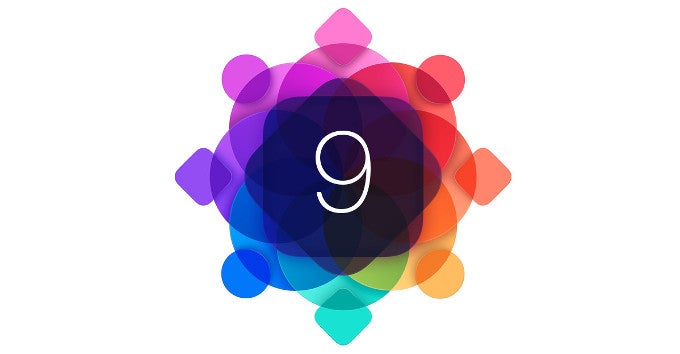 Significant improvements to Siri and Spotlight Search, a new split-screen type feature allowing you to run several apps at the same time, improvements to battery life and a new, dedicated Low Power mode — these are the kind of changes that will have many iPhone and iPad users itching to get their hands the just-announced iOS 9.
As you can imagine, a lot of people will soon begin asking when the good stuff is coming to their daily drivers. Many will also wonder if their own iDevice, be it an iPhone, iPad, or iPod, will have a spot on the boat, as every year one or more devices miss it as part of their path to obsolescence. Others will wonder if they'll have to delete a ton of personal data before installing the update — as was the case with the transition from iOS 7 to iOS 8. We have the answers to all these questions.
iOS 9 release date: Now, in a month, and in the Fall
Apple is doing something new with iOS 9 — it will not only hold a Developer Beta, but also give willing users access to a 'Public Beta' before the software starts seeding for everybody else. Obviously, the OS will still be unstable, so think twice before enrolling. Here's the schedule as we know it today:
Developer Beta is available

today

;
Public Beta will be available in (early?) July;
Global roll-out of iOS 9 will commence in the Fall, likely mid-September
Will my iPhone/iPad/iPod get iOS 9?
As mentioned, Apple axes a device or two from its 'to-be-updated' list every year, and that makes sense. The newer code is typically more exacting than the old, and there's only so many features the company is willing to include a stripped-down version of (or not at all) before calling it quits and cutting support. Thankfully for iUsers, this time around Apple is keeping to the same list of eligible devices that were chosen for update when it the time came to move from iOS 7 to iOS 8. Here's the full list:
Apple devices eligible for an update to iOS 9
iPhone
iPad
iPod
iPhone 4s
iPad 2
iPod touch 5th gen
iPhone 5
iPad 3rd gen
iPhone 5s
iPad 4th gen
iPhone 5c
iPad Air
iPhone 6
iPad Air 2
iPhone 6 Plus
iPad mini
iPad mini 2
iPad mini 3
Space requirements
Finally, and this is an important bit of information in view of last year's fiasco with iOS 8, Apple has assured us that the iOS 9 update will be much, much easier on your storage. Indeed, the new update is projected to end up requiring 1.3GB of space, whereas users had to find enough room to fit 4.6GB last year. Those are savings of over 350%, and we suspect that most users will be relieved to hear about this.