iOS 9 adoption stuck at 77%
63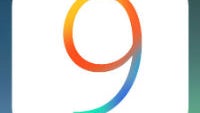 iOS software update adoption isn't necessarily the most interesting topic, but it is always nice to see how far each version of the software can get. Apple loves to tout its adoption numbers, even though the platform has its own issues with fragmentation that tend to get
swept under the rug
. Still, the iOS 9 adoption numbers seem to be stuck.
iOS 9 is reportedly on 77% of Apple devices as of February 22, 2016, which is the same percentage as the last check-in. The way Apple measures is somewhat strange: it's based on the devices that checked in to the App Store on one specific day. It's strange because Google gathers its data over the course of a two week span of devices checking in to the Play Store. It may be that Google doesn't need to use a two week span, but we can't say one way or the other.
Of course, as per usual, Apple only shows the stats for iOS 9 alone. We also have no idea how many users are on iOS 9.0, 9.0.2, 9.1, 9.2, or 9.2.1, meaning we don't know how many users have the latest security patches, which is usually a talking point of Apple when it comes to Android version numbers. So it goes.