iOS 9 adoption rates nearing 20%, threatening to overtake Android Lollipop in just a few days
61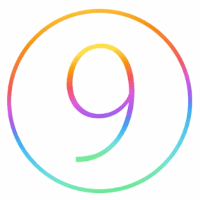 Even if you're the biggest Android fan on the face of Earth, you still likely admit that software updates on Google's OS take ages to permeate the general public. That's to be expected — after all, everybody and their mom seems to make Android devices nowadays, all choosing a different version, with varying commitments to software support. Like it or not, this is one problem Apple's walled-in iOS doesn't have, and the latest iOS 9 adoption rate numbers prove this.
According to figures from
mixpanel
, iOS9 adoption rates have already reached over 18% of the total population, in just 3 short days. Considering that iOS 8 peaked at a little bit over 90%, it doesn't take a stats whiz to forecast that the numbers will keep on climbing for some time to come.
Since we touched on Android's problem in this regard already, it also makes sense to point out that the latest major version — Android Lollipop — only recently went over the 20% threshold. The majority of users (39.2%) are still stuck on KitKat, which is kind of depressing with it having being made available some 2 years ago. Indeed, software updates are still a fundamental problem with Android and a noteworthy advantage of Apple devices.