iOS 7 security flaw found, probably doesn't matter
26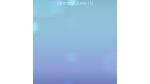 iOS 7 beta has been in the hands of users for just over two days now and there has already been a security flaw found in the system. The security flaw is in the same spot as most iOS security flaws: the lockscreen. Of course, given that this is beta software, and isn't due for full release until the fall, this security flaw probably doesn't matter at all.
According to Forbes, "by opening iOS's Control Room and accessing the phone's calculator application before opening the phone's camera," you can then "access, delete, email, upload or tweet the device's photos without knowing its passcode." And that would be a pretty big security flaw if this were consumer-ready software.
But, anyone who has played around with the iOS 7 beta knows that this software is nowhere near consumer ready. It is terribly buggy and inconsistent. It certainly feels like the platform was rushed to be ready in time for WWDC. So, we feel reasonably certain that this flaw will be ironed out well before the software goes into full release, which is why we see no reason in calling it a "major security flaw" like many other sites.
Still, if you are one of the brave few who already installed the beta software, just be aware that this flaw exists (assuming you're finding it worthwhile to stick with iOS 7 and not downgrade back to iOS 6.)