iOS 7 isn't impressing the enterprise market, may give an opportunity to Windows Phone
23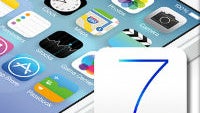 Apple didn't just throw a coat of paint on iOS 7 and call it an update, it also added a number of features to the new system and many of them were aimed squarely at the enterprise market. Unfortunately, according to ABI Research, the new enterprise features are not really impressing anyone and while the disappointment may not cause Apple to lose users, it does leave the door open for others like Windows Phone.
Apple's new system includes additions for enterprise like per app VPN, better managed distribution, advanced VPP control, single sign-on options, and more. But, according to ABI Research senior analyst Jason McNicol:
There was a lot of excitement with the release of iOS 7, especially in the enterprise where Apple included features enterprises were longing for. Some of those features, however, were not terribly innovative when compared to the services offered by the EMM/MDM market, while other enhancements have relatively limited functionality. Despite the positive market buzz, iOS 7 enterprise features are unlikely to increase its enterprise presence. Plenty of market opportunity remains, especially for a company like Microsoft.
So, while Apple is expected to hold its current 18% market penetration in enterprise, it isn't expected to grow. This leaves an opportunity for a company like Microsoft that has a solid reputation in the enterprise world. ABI believes that Microsoft could see Windows Phone grow its market share in enterprise to 6% in the next 5 years.