iOS 6 may have separate podcast and iTunes U app
8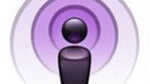 One of the lesser known changes coming in iOS 6 is that podcasts are no longer going to be part of the iTunes store, which is a pretty big change for those of us who have gotten used to having iTunes as the one stop shop. Having podcasts together in iTunes and the WP Marketplace have been a positive that we've attributed over Google's hands-off approach to podcasts.
Of course, just because podcasts won't be in iTunes doesn't mean that Apple is banishing them all together. Instead, sources say that iOS 6 will have a new app that is separate and just for podcasts. If that's true, that means that podcasts will get its own app (as iBooks did, and video), which would take podcasts out of iTunes and also of course out of the Music app. It seems like this is happening because the next version of iTunes that Apple showed developers doesn't have podcasts, although there is no separate app as yet in iOS 6 beta.
Additionally, there is a rumor that iTunes U will also be getting bumped out of iTunes and into its own app, but there has been no confirmation on that.
Recommended Stories