iOS 5.0.1 to fix iPad Smart Cover bug too
13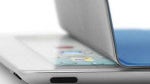 Yesterday, we told you about how Apple had not only admitted that there was in fact problems with battery life in iOS 5, but then
seeded an update to developers
that contained fixes for that issue. Now, we're finding out that the update also includes a security fix for the iPad 2.
If you don't remember, there was a
bug found in the iPad 2
, which allowed someone to bypass a password protected lockscreen if the iPad was using a Smart Cover. The bug had fairly limited consequences as bypassing the lockscreen only gave access to any app left open on screen when the iPad had been locked. It appears now that the cryptic "security fixes" included in the beta update iOS 5.0.1 will fix this issue.
While it's great that Apple is fixing the issue, it's disappointing that it hasn't openly admitted the problem as it did with the battery bugs. It makes sense, since there wasn't as much buzz around this issue, but still we were hoping for a more humble Apple that would admit problems and be open about what was happening to fix them.