Apple's iOS 12 update is practical, and these 'minor' new features show it
11
After listing some of the
best new iOS 12 features
that Apple didn't have time to mention on stage, it's time to take a scroll through the nitty-gritty.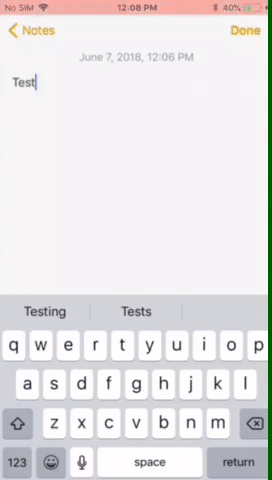 As can be expected, there is much more than met the eye during Apple's Craig Federighi keynote participation, and we've discovered tens of changes, big and small, so you can take a look at what else may be in store for you when iOS 12 hits your iPhone or iPad this fall. It's not all grouped notifications and
Memoji
, you know, Apple now lets you leverage the space bar as a trackpad launcher, for instance, we kid you not:
Spacebar as a trackpad
Back by popular demand! We kid, as the spacebar's never been used to launch the iOS keyboard in trackpad mode, but, instead of needing an iPhone with 3D Touch to activate trackpad mode, in iOS 12 you simply long-press the spacebar, and can move the cursor freely around. Is that a hint that the LCD
iPhone 9
won't have a 3D Touch layer
, but replacement solutions like this one, as rumored? Remains to be seen...
Screen time widget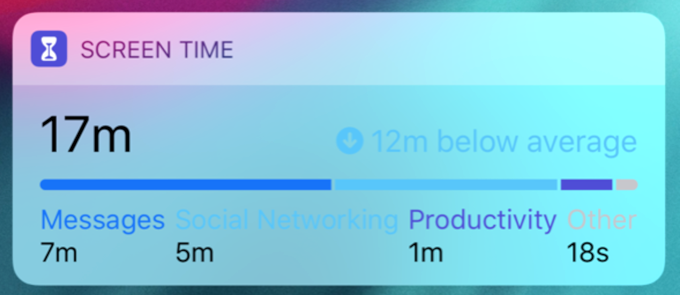 Don't look now, but you've been playing Pokemon Go all day, and that has taken a lot of tapping, swiping and display usage out of your iPhone, says the new Screen Time widget that splits your interactions into productivity, social networking, messaging, and so on.
Day-by-day battery usage breakdowns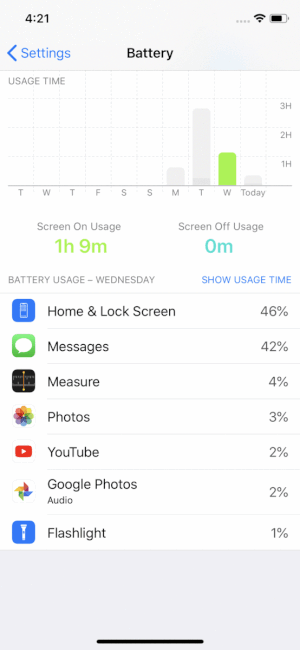 Day-by-day, app-by-app battery usage breakdowns is arguably the most detailed look you can get at what's historically been draining your battery this side of a deep kernel dive on an Android handset, and it's pretty amazing that Apple is delivering it as systemwide feature with iOS 12.
Burned by the #batterygate throttling scandal, Apple is leaving nothing to chance when it comes to battery drain now. The new iOS 12 provides you with freshly minted 24-hour to 10-day breakdowns of battery usage now, that you can access via the Battery Health section (still in beta) in the Settings app.
In addition, you can obtain said day-by-day analysis of what has been using your battery the most in that timeframe, when you tap on a day bar in the 10-day graph, sweet!
As you can see on the right, on Tuesday, we've been messaging a lot, and using the camera for
Memojis
, but after the novelty wore off, we've been using the phone normally, being much gentler on the battery pack.
Apple will give devs the freedom to customize where notification banner items are placed, including the alert's title, subtitle, and body text. They can use various fonts, or different styling for the interface elements, too. App-specific data, and even images, or branding, can be displayed for one pretty, interactive notification banner before you even get to the app in question.
While iOS 12 now provides third-party app developers with the ability to customize their notifications alerts, Apple hasn't missed the chance to improve the notification previews for its own apps, too.
Take email, for instance - in iOS 11, you can take a peek at roughly half of a longer email straight from the notification alert, while in iOS 12 you get a near full-screen mail content, complete with some scrolling abilities, neat.
A ton of new Markup colors for photo editing and annotation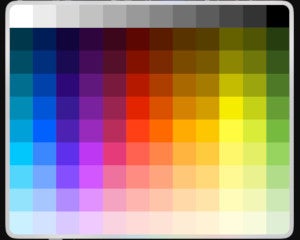 With iOS 10, Apple introduced the Markup tool for drawing or annotating images, both in the Photos app, and in your messages.
It was, however, with a few limited color options you can choose from.
Fast forward to iOS 12, and Markup has gained a whole palette of new color to choose from, accessible from the most right hue circle with the rainbow colors on it.
Simple password sharing with AirDrop
You might be very proud of your newly-crafted Wi-fi router or magazine subscription password in the format of Sjq23eR54Q4v, but try giving it to your in-laws when they come to visit, and want to post some videos of the grandkids washing the dishes. Apple has greatly simplified the password-sharing process now - simply use AirDrop, the iPhone-to-iPhone communication paradigm, and that convoluted passcode will be on its merry way for anyone with friendly intentions to peruse a second after you decide to give it all away.

QR codes get a mark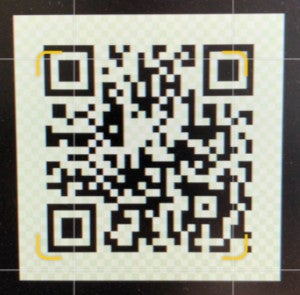 If you don't know what a QR code is, but someone tells you to fire up the camera and scan that QR code they just sent or showed you, you'd appreciate it if your camera app actually hunted the thing down, and read it automatically.
That's what iOS 11 does, of course, but with iOS 12, Apple actually highlights the QR code in the frame, so you know when the app has picked it up, and made it actionable, instead of pointing aimlessly at anything that doesn't move.
'Hey Siri' would work in low-power mode, too
Before iOS 12, Apple's virtual butler Siri wouldn't budge for you when the iPhone is in the low-power, battery-saving mode that can kick in when your juice reaches 20%. Now, however, you can shout "Hey, Siri!" to your lung's capacity in that mode, too, and turn on or off various functions, including said low-power mode.

Website icons in Safari tabs
Apple's venerable browser wasn't fond of displaying your website's distinguished and much-labored-over icon, but with iOS 12 now all the tabs you have opened in Safari will show the so-called favicons where available. On the iPhone that feature is arguably not that useful, since just a tab is displayed at a time, but it's nice to know that Safari is catching up in that respect anyway. You do need to turn the option on in
Settings>Safari>Show Icons in Tabs
, though

Dictation on third-party keyboards
Before iOS 12, the awesome Dictation mode would only work with the stock Apple keyboard, but come this fall, or the first public beta, you will be able to dictate from third-party layouts as well, including Gboard.
Quiet notifications delivery
Well, tap on the Deliver Quietly option in the last Mail alert preview, and from now on you still get the icon badges, and a preview in the notification center, but without distracting sounds, banners, or any lock screen presence to prying eyes.
Siri, turn on the flashlight!
Fumbling with your keys and bags of groceries in the dark, while holding the iPhone with one hand? Siri can turn on the flashlight for you now, and the power of your voice can turn it off, too. Magic, and, just works.