OK, but why? Apple will let you broadcast your iPhone screen live to Facebook
10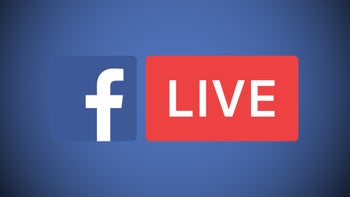 We were pretty excited when we learned that iOS 11 will be getting native screen recording — it's a pretty niche feature, sure, but when you need it – you need it. And getting a 3rd party screen record for iOS was... a tough task.
We were more excited, however, when somebody slipped up during the iOS 11 beta updates and changed the button of the screen recording feature to say "
Start Broadcast
". "Wha-a-at?", we thought, "Could Apple also be preparing a native broadcast feature for mobile gamers?".
That question remained unanswered, unfortunately, and we had even forgotten about it by now. But Apple just reminded us, with iOS 11.2.5. That's right — not the beta, but the actual latest build that is publicly available to download right now.
If you go to Control Center and 3D Touch on the Screen Record pad, you will now get two options — save the video to the Camera Roll or Broadcast to Facebook. Yup, for some reason, you can broadcast your iPhone or iPad screen to Facebook.
However, we've found that we get an error when we attempt to get that, as can be seen in the screenshot we have below. It's undefined and when we press the Go to Application button, it doesn't take us to a screen that would let us authorize the stream or anything. By all means, it looks like this feature shouldn't be live yet.
It's also a bit weird that the feature was added completely stealthily, with no word on how or why it's to be used. What exactly does Apple think we want to stream to Facebook from our iPhones? Gameplay? Maybe... The time we spend on PhoneArena? Sure... Our favorite YouTube videos? Well, that could just crash the Internets.
Would you stream your phone's screen to Facebook of all places?