iOS 11 feature prevents an iPhone from automatically connecting to a weak Wi-Fi signal
20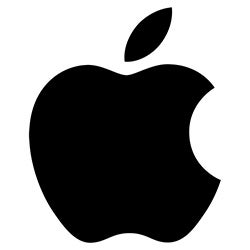 Today's release of iOS 11 beta 4 for Developers
includes a new feature that just might stop you from throwing your iPhone against a brick wall. The feature will prevent your iOS powered handset from automatically using auto-join on sketchy Wi-Fi networks. The auto-join capability debuted with an earlier beta version of iOS 11, and appears when you tap on the circled blue "i" next to a Wi-Fi network in the settings.
The beauty of this new feature is that if you have "Ask to Join Networks" turned on, all of the weak Wi-Fi networks that would send you notifications asking you to connect to their signal, will no longer bother you.
You might recall that a couple of years ago
Apple included "Wi-Fi Assist" with iOS 9
. With this feature, if the Wi-Fi signal you are connected to starts to lose strength and the signal drops off, you are automatically connected to your carrier's cellular network. However, when the feature first launched, it was enabled by default. As a result, many iPhone users thought that they were connected to a Wi-Fi signal when in reality, they had been kicked off a weak Wi-Fi network and were using their carrier's pipeline. This caused some to ring up large overages
with one teenager getting hit with a $2,000 bill
. Eventually,
a Class Action suit was filed
. Now, Wi-Fi Assist does not come enabled out of the box.
The new feature found in iOS 11 beta 4 won't put you on a cellular network, so you don't have to worry about racking up overages. And it will keep you off weak Wi-Fi signals, so in some ways this is a win-win situation for iOS users.
source:
@rjonesy
via
TheVerge