iCloud reset suggests iOS 5 to debut around September 22nd
21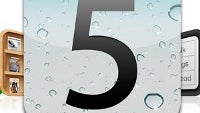 Here's an interesting tidbit about iOS 5 - it
may roll out in just a couple of days
, on September 22nd.
A posting on Apple Developer boards says that Apple is about to reset iCloud Backup data that very Thursday, suggesting that iOS 5 is close to going "golden master," which is the Apple way to refer to a release candidate version.
Here's what the post reads:
On Thursday, September 22, the iCloud Backup data will be reset. Backing up to iCloud or restoring from an iCloud backup will be unavailable from 9 AM PDT – 5 PM PDT. If you attempt a backup or restore during this time, you will receive an alert that the backup or restore was not successful. After this reset, you will be unable to restore from any backup created prior to September 22. A full backup will happen automatically the next time your device backs up to iCloud.
Up until now, only devs could access iCloud and if you're a developer it seems like a good idea to
back up your data as soon as possible
.
Of course pin-pointing the exact release date of the platform is a fun guessing game, but no one can say for sure when the company will release the fifth iterations of iOS, expected to come with the next-gen iPhone. The latter - most sources agree on - is about to land late-September/mid-October, which is just around the corner now. Are you still holding up on a phone purchase in anticipation for the iPhone 5?