Tipster says Huawei will surprise later this year with a new homegrown chipset
20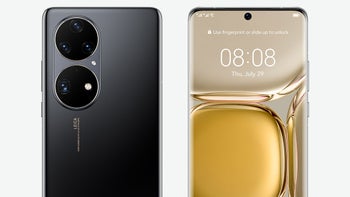 Before the U.S. started to punish Huawei for being a national security threat, the company's HiSilicon unit designed Huawei's Kirin chips which were manufactured by TSMC. At one time Huawei was the foundry's second-largest customer after
Apple
. So it wouldn't be surprising to hear that Huawei was designing chips for its own use. But the problem is in the execution of this plan. China's leading foundry, SMIC, is limited to producing smartphone chips using a 14nm process node.
Huawei might have no choice but to use chipsets made using a 14nm process node

Compare the 14nm process node to the 3nm process node that TSMC and Samsung are mass producing at. Simply put, the smaller the process node, the larger a chip's transistor count. The more transistors inside,a chip, the more powerful and energy-efficient it is. So while earlier this year it was unlikely that Huawei would replace a 4G-only Snapdragon chip with 12nm or 14nm homegrown silicon, the new restrictions might not leave it with any choice.

Huawei's homegrown Kirin chips were manufactured by TSMC
Still, if it is forced to use chipsets made using the 12nm or 14nm process node, Huawei's new phones would be sluggish and offer poor battery life when compared to phones using 5nm, 4nm, or 3nm SoCs made by TSMC or Samsung Foundry. Last summer, the buzz around the water cooler was that
Huawei would use a 14nm homegrown Kirin chipset for the P60 series
which, at the time, seemed like a "wild rumor." Now, such a rumor doesn't seem to be so wild.
A new report from
Huawei Central
cites a tipster
who posted on China's Weibo social media site
and wrote that Huawei has a surprise coming in the second half of this year in the form of a new chip that will rely on new packaging technology. A chip's package is the outer case that encapsulates the semiconductor material and protects it. There is no information about the process node of this chip and the foundry that will manufacture it.
Huawei's patent application could be a game changer

Would Huawei seriously consider using a 12nm-14nm chip for new flagship models? It seems more likely now than last summer when the rumor was first floated by the folks in the rumor mill. One, the U.S. restrictions now ban Huawei from obtaining the 4G Snapdragon chips it has been using, and the ban against the delivery of Extreme Ultraviolet Lithography (EUV) machines in China makes it impossible for a Chinese foundry to produce chips using a process node under 10nm.
The EUV machines are used to etch circuitry patterns on silicon wafers. Because billions of transistors are deployed on cutting-edge chips, these patterns need to be thinner than human hair. Only one company makes these machines, ASML, and
it is banned from shipping these important machines to China
.
But recently there was some blockbuster news. Huawei filed a patent application for EUV components. While it isn't clear what Huawei's intentions are, the bottom line is that by helping to develop an EUV machine in China, Huawei will be able to produce cutting-edge chips without worrying about obstacles put in its path by the U.S.

The tipster also noted that preparations for the Mate X3 foldable will begin in a couple of days.