Huawei might have misled everyone about HarmonyOS (Huawei responds)
38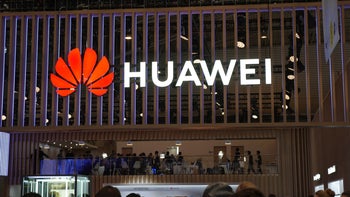 UPDATE:
Huawei has responded to yesterday's story by sending us the following statement:
"Built on Huawei's distributed technology, HarmonyOS is a brand new operating system that is uniquely designed around the novel needs of a future where disparate IoT devices are interconnected. It can be deployed on-demand across a broad variety of devices and flexibly accommodate different hardware resources and application requirements.
While ensuring all applicable open-source rules are strictly adhered to, HarmonyOS takes advantage of a large number of third-party open-source resources, including Linux, to accelerate the development of a comprehensive architecture.

Although certain UI elements from EMUI 11 are kept in the current developer beta, HarmonyOS will launch with an all-new UI together with upcoming Huawei smartphones. The developer beta programme is still ongoing, and we welcome any feedback from developers and partners working alongside us to bring our all-scenario vision to life."
When the U.S. put
Huawei
on the entity list in 2019 because it was considered a national security threat, it blocked the company from accessing its U.S. supply chain. And that meant that Huawei was no longer able to license Google Mobile Services for its Android handsets. Huawei needed to develop its own ecosystem, which it did, and also needed to come up with a replacement OS for Android, which it also did.
Huawei's HarmonyOS lies could make it hard to find a sympathetic ear in Washington.

Unable to allow its handsets to run Google apps like Search, YouTube, Gmail and the Google Play Store, the manufacturer created HarmonyOS. Huawei's replacement operating system is able to run on smartphones, tablets, and other connected devices.
ArsTechnica wanted to get an in-depth look at HarmonyOS
which meant that it had to send in a passport, a credit card and go through a two-day background check to get access to the software. After all this, the conclusion that ArsTechnica came up with is that HarmonyOS is nothing more than "an Android fork." Even more damning is the comment made that what Huawei has been saying to us media types is not at all true. For example, in one translated comment, the beleaguered manufacturer said, "HarmonyOS is not a copy of Android, nor is it a copy of iOS." That sentiment was echoed by Richard Yu, the head of Huawei's consumer business. Yet, according to ArsTechnica, the "developer documents doesn't seem to have much to do with what the company is actually shipping. The developer documents appear almost purposefully written to confuse the reader; any bit of actual shipping code to which you hold up a magnifying glass looks like Android with no major changes." Others have called HarmonyOS nothing more than Android 10 with the Chinese manufacturer's EMUI skin on top.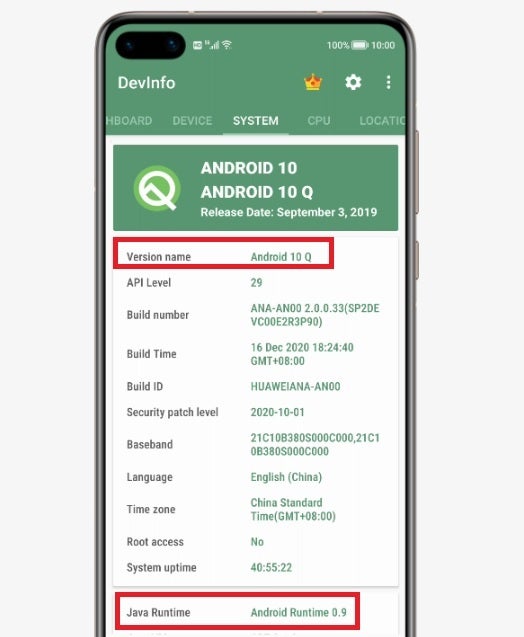 Screenshot from HarmonyOS emulator mentions Android 10 in the DevInfo app
Using a remote emulator, ArsTechnica was able to take a deep look at HarmonyOS and found it very Android-like in appearance. On the app info screen you'll see titles like Android Services Library," "Android Shared Library," "com.Android.systemui.overlay," and "Androidhwext," The app info for the "HarmonyOS System" package borrows the Android System icon and a label that says System 10. That is very interesting because HarmonyOS is on Version 2 and as we mentioned earlier in this article, reminds some of Android 10 with the EMUI interface.
Things have been tough for Huawei. Instead of sitting on top of the smartphone shipment charts like it was poised to do this year, analysts expect the company to wind up in the seventh spot for 2021, one rung ahead of Honor, its former sub-brand that it sold for $15 billion. During the fourth quarter, Huawei's phone deliveries declined by 42%. And the manufacturer is reportedly in talks to sell its flagship "P" and "Mate" models.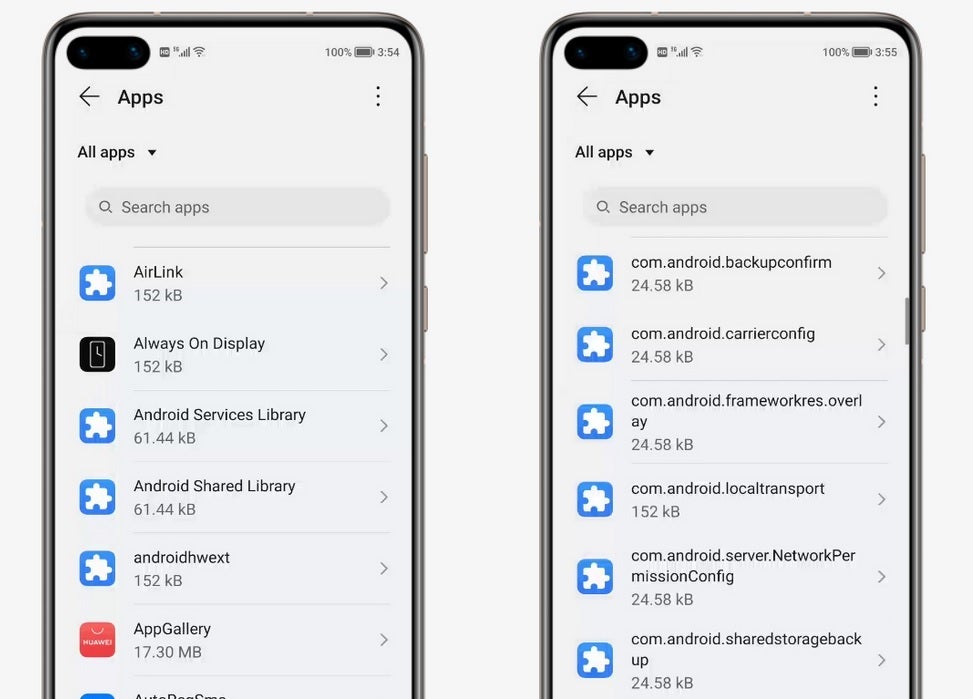 Android is listed all over the place on HarmonyOS
Despite all of the hand-wringing about Google and software, the fatal blow is likely to come from the lack of cutting-edge chips. Last year, exactly one-year after being placed on the entity list, Huawei received another blow from the Trump administration. In a change to U.S. export rules, foundries around the world were no longer allowed to ship chips made using American technology to Huawei. As a result, Huawei (global foundry leader TSMC's second largest customer after Apple) was no longer allowed to receive the 5nm Kirin 9000 chip it designed. The ban started in the middle of September and could be reversed by the new Biden administration if it so desired. Right now though, there seems to be no desire on the part of President Biden to reverse the entity list placement and the rule change that have made Huawei what it is today. And frankly, the apparent lies about HarmonyOS is not likely to help the manufacturer find a sympathetic ear in the new administration.