Huawei shuts down bootloader unlock program
6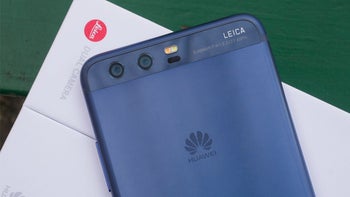 In an attempt to
"provide better user experience"
Huawei, and Honor by extension, is pulling the plug on its bootloader unlock program. Citing
"issues caused by ROM flashing,"
the company will stop sending out bootloader unlock codes in 60 days for existing devices, while all new smartphones under the Huawei and Honor brands released after May 24th won't be eligible at all.
Huawei devices have never been dear to the heart of the custom ROM community, but in recent times the company has been trying to provide enthusiasts with the means to do with their phones whatever they please. However, this endeavor seems to be on the course of a premature closure, and while this won't affect the majority of users, those who wanted to embrace the freedom will no doubt rile against the decision.
The bootloader unlock site is back up. https://t.co/tw26ovnzcI But only for an additional 60 days from now (May 24). If you want to unlock your device in the feature, retrieve your unlock code now. Devices released (not sold) after May 24 will not be supported.

— Honor USA (@Honor_USA) May 24, 2018
So, if you own a Huawei or an Honor phone, and you've been mulling over the possibility of unlocking the bootloader, you'd better do it within the next 59 days. The page for
generating bootloader unlock codes
was temporarily down, but Huawei has now restored access to it. You've got until July 24 to claim your code.
Update:
Huawei has reached to us with an official statement on the matter:
"In order to deliver the best user experience and prevent users from experiencing possible issues that could arise from ROM flashing, including system failure, stuttering, worsened battery performance, and risk of data being compromised, Huawei will cease providing bootloader unlock codes for devices launched after May 25, 2018. For devices launched prior to the aforementioned date, the termination of the bootloader code application service will come into effect 60 days after today's announcement. Moving forward, Huawei remains committed to providing quality services and experiences to its customers. Thank you for your continued support."
Recommended Stories