Honor View 20 has a 48 MP camera, we've got the samples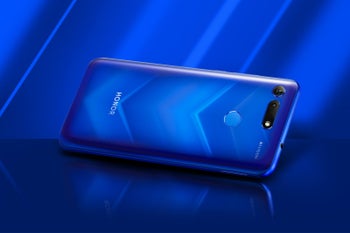 When discussing smartphone cameras, there's some reminiscing bound to happen about Nokia's legendary 48 MP sensors, and for good reasons. After all, unlike the tiny camera sensors found in today's smartphones, the Nokia 808 PureView had a huge (for mobile standards) 1/1.2" 41 MP sensor. It also made the phone twice as thick, but hey, megapixels!
And although the large number of pixels was used for promotional purposes, Nokia took advantage of the big sensor to actually reduce the resolution of the final result for a smaller, sharper image. Of course, you could also shoot at the full resolution of 41 MP, which did produce huge photos that were quite impressive for a mobile device of that era, and even today.
However, as smartphones began getting thinner and thinner, big camera sensors could not be used to the same effect, so companies opted for smaller solutions that relied heavily on post-processing to deliver good-looking results. As we all know, this worked out quite well in the end, though the longing for more megapixels still lingers.
Recently, a handful of devices with 48 MP main cameras have been announced, notably the Xiaomi
Redmi Note 7
and the present Honor View 20. Granted, these have normal (read: small) camera sensors that are meant to downsize the final image for sharper results, but we were still curious to see what happens if you opt to shoot in glorious 48 megapixels. Let's see what the Honor View 20 does at this resolution.
As you can see, when the images are zoomed in, there's a noticeable "painterly" effect going on, result of the digital postprocessing. When shooting at lower resolutions, however, the Honor View 20 seems perfectly capable for a phone in its category. If you are no fan of Huawei's image processing, you may not be quite happy the with the saturated results from the camera's 'Auto' mode, but you can always tune those to your liking.
Here's some more camera samples from the Honor View 20: