Google launches new, cheaper cloud storage plans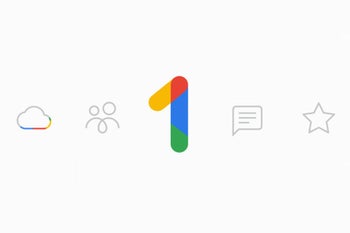 Google earlier this year announced that it will be rebranding its cloud storage platform as
Google One
, improving cloud storage pricing plans, and introducing user benefits such as 24/7 technical support, available even to non-premium subscribers.
The new Google One plans start at $1.99 per month for 100GB of additional storage (on top of the 15GB that everyone gets), which is on par with the old Google Drive price, but things change when we move up the storage tiers. Google is introducing a new 200GB plan that costs $2.99 a month, while the existing $9.99 plan is being upgraded to include not 1TB, but 2TB of cloud storage. Pricing for higher tiers, such as 10TB, 20TB, and 30TB, will remain the same, Google has clarified.
This move is aimed at providing cheaper cloud storage to regular customers, instead of businesses, as evident by the price changes in the lower storage tiers, and there's nothing wrong with that. In fact, it's great! If you've been having problems maxing out your 100GBs of Google Drive storage, you can now double it for just a dollar more.
Aside from cheaper storage, Google One subscribers will also enjoy other benefits, such as 24/7 technical support in eligible regions, Google Play credits, and deals on select hotels found in Google Search. This roster of extras will expand in the future, Google says, though in what ways, remains to be seen.
Paid Google Drive subscribers will be upgraded to Google One automatically over the coming months, starting in the U.S. and then expanding globally. Before the upgrade, users will receive a confirmation email where they will be able to manage their storage plan and benefits. Look out for an email confirming your upgrade to Google One, where you can manage your storage plan and benefits.
As of today, Google One is available in the US. Availability will expand in the coming weeks.
Here's what the new Google One cloud storage plans cost:
15GB – free
100GB – $1.99/month
200GB – $2.99/month
2TB – $9.99/month
10TB – $99.99/month
20TB – $199.99/month
30TB – $299.99/month