Fortnite mobile compared to the home console and PC versions: What are the differences?
8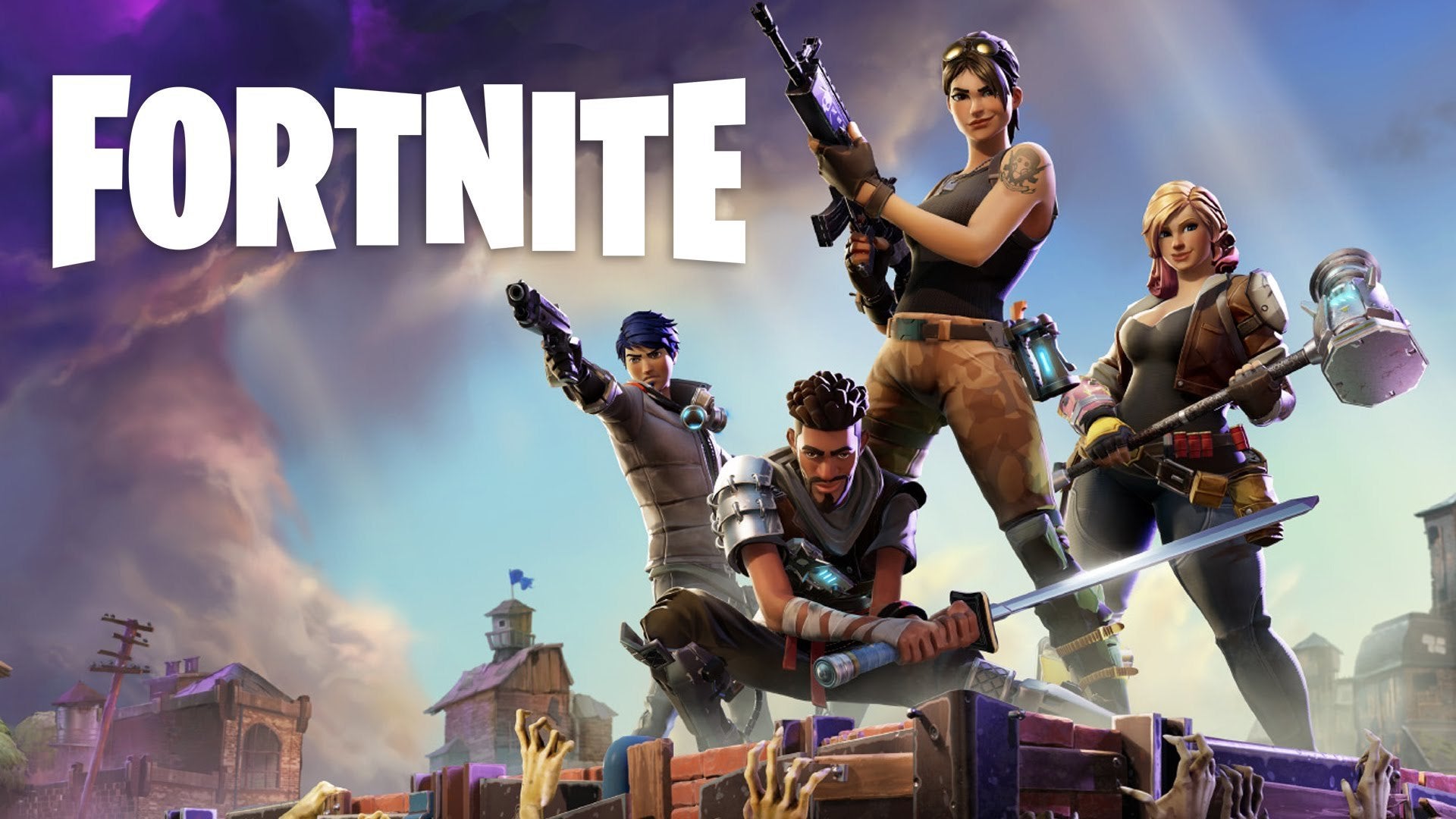 Fortnite is a unique game, in that it aims to bring a unified experience across three different platforms — mobile, home console, and PC. This is no small feat to achieve, considering how vastly different these platforms are in terms of power and input options. But Fortnite manages to pull it off and and retains its identity in the proccess—both visually and gameplay-wise—so much so, that it can be crossplayed on mobile, console, and PC.
But while the PS4, Xbox One, and PC versions are pretty much identical, Fortnite mobile is a bit different. It has to be – it needs to run on a ton of different devices and it's controlled on a touchscreen. It's still pretty much the same exact game, but there have been a handful of small alterations made to it, in order to facilitate for better on-the-go play. So, what's changed, then? Let's have a look.
Graphics and frame rate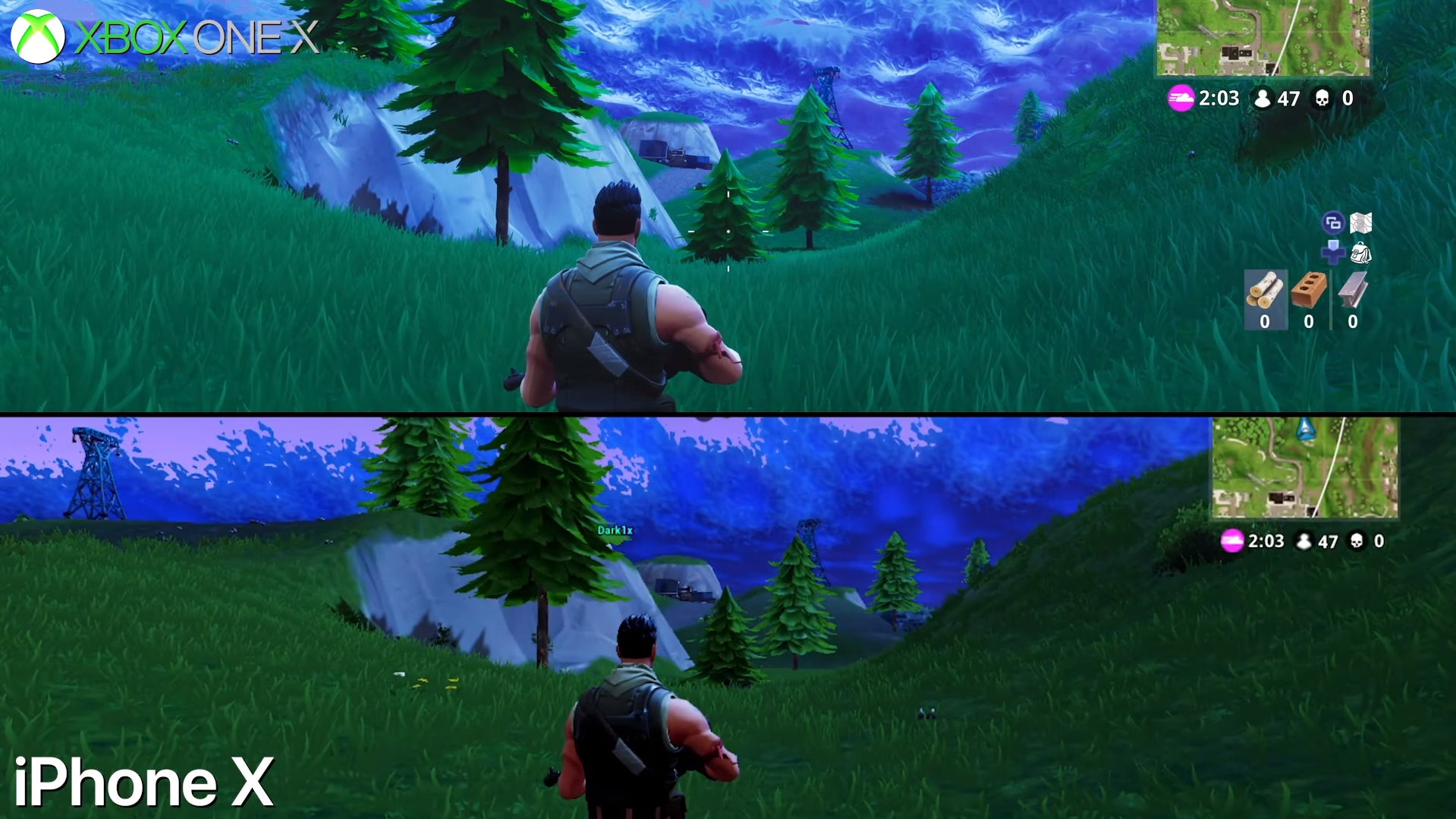 Fortnite on Xbox One vs iPhone X
image source: DigitalFoundry
First off, it's the framerate. Now, Fortnite is currently available on iOS only and it requires an iPhone 6s or higher to run. On the 6s, the game doesn't look that good. It retains its quirky, cartoony style, since the engine is the same, but the overall graphics quality is poor. The resolution has been lowered considerably, there's no shadows, no reflections, and no grass, among other compromises, which frankly makes the game look like an early PS2 title. But all these sacrifices had to be made in order to even make it possible to play Fortnite on the iPhone 6s. What's worse, however, is that the framerate dips into the lower 20s at times.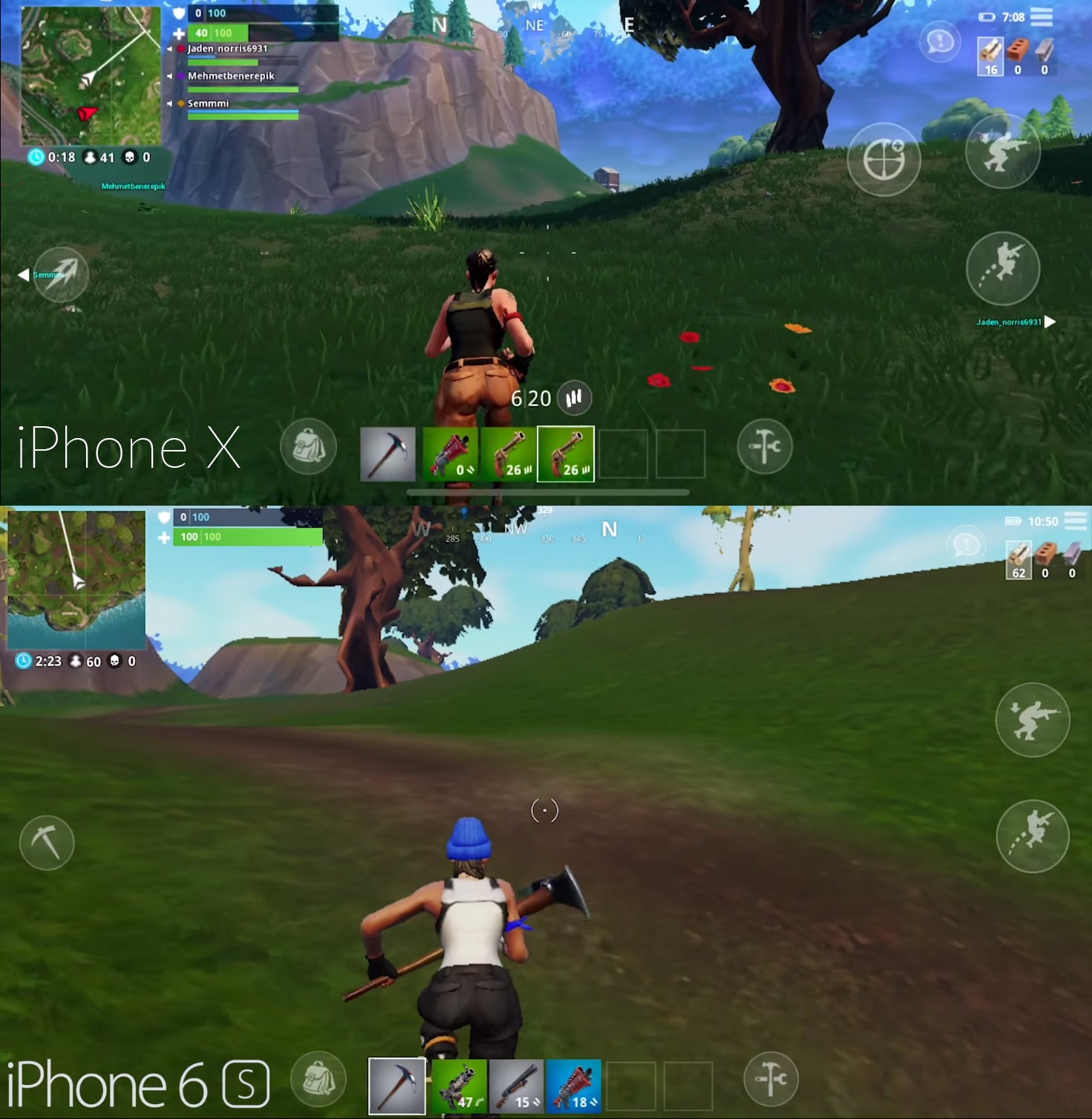 Fortnite on iPhone X vs iPhone 6s
image source: DigitalFoundry
Fortunately for iPhone X users, the game looks a lot better than on the 6s, and also runs at a stable 30FPS. It may take a bit of time to get used to, coming from the 60FPS experience on consoles and PC, but at least frame pacing on the iPhone X is good, so you are getting a solid 30FPS almost all of the time. The lower frame rate is by no means something that will make you any less competitive in Fortnite mobile.
Another benefit of playing Fortnite on the iPhone X, rather than on older iPhones, is the increased field of view. Since the iPhone X has an ultra-wide 19.5:9 aspect ratio, you get to see more of the action, which can be crucial during gunfights.
Gameplay
For the most part, Fortnite mobile plays exactly like the console and PC versions. However, in order to facilitate for a better on-the-go play, the developers have made some adjustments to the interface and head-up display. Since sound and spatial awareness are so important in Fortnite, Epic Games has added some visual cues that allow for better gameplay without headphones. Console and PC gamers have to rely on sound to pinpoint the location of loot chests and enemy players, which adds a layer of depth to the whole experience in its own right, but since mobile gamers often times play without sound, the developers have added a handful of visual cues that help with spatial awareness.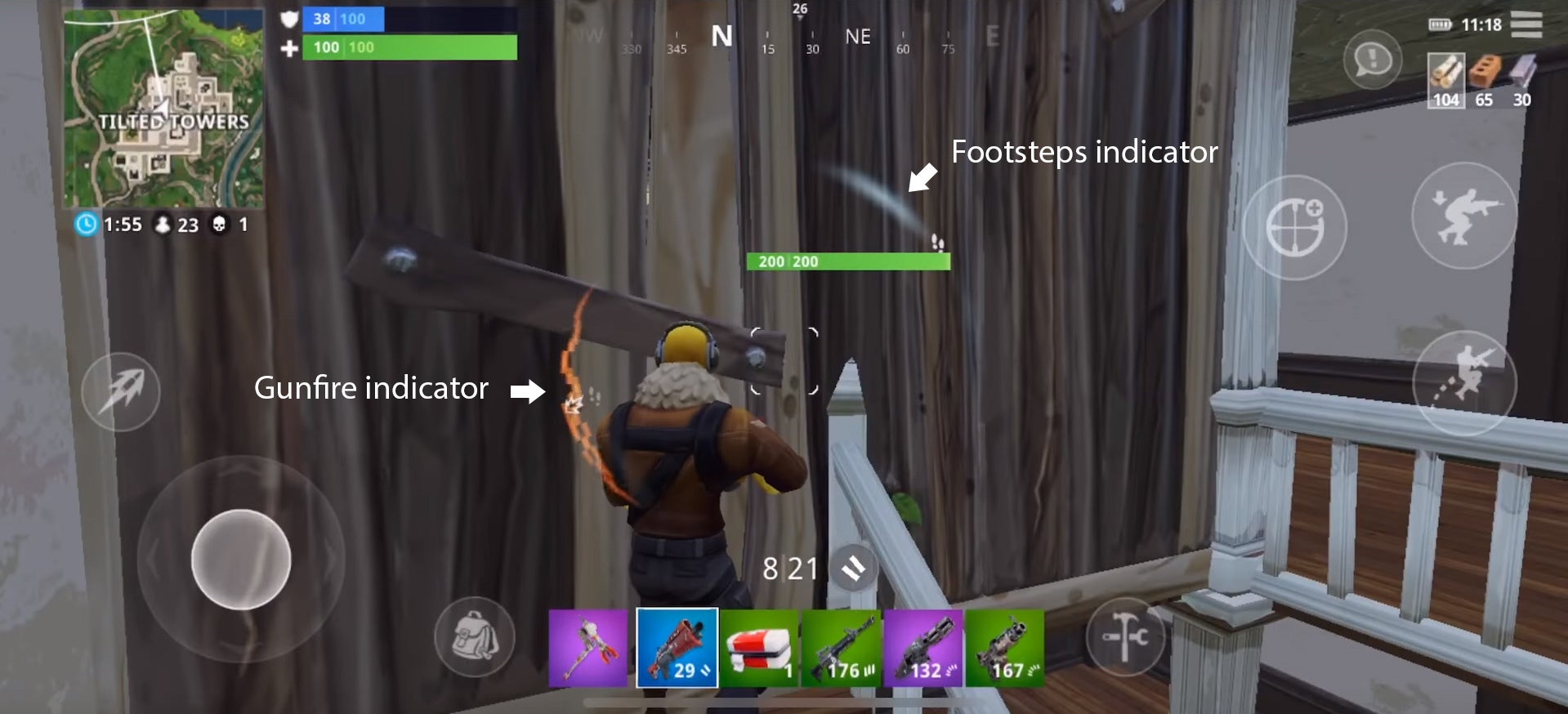 Fortnite mobile features a few different indicators that clue players in on the direction of various sounds
For example, if an enemy player is moving nearby, you'll now get a white indicator—similar to the one that shows the direction of enemy fire—that will show you where the footsteps are coming from. The same goes for chests, which otherwise have a distinct chime to them – once you get near the loot, you'll see an indicator that points you to it.
Controls
Controls are perhaps the biggest change in Fortnite mobile. This version does not currently support controllers, but this may change in time for the final release, seeing as how the PS4 version supports keyboard + mouse natively.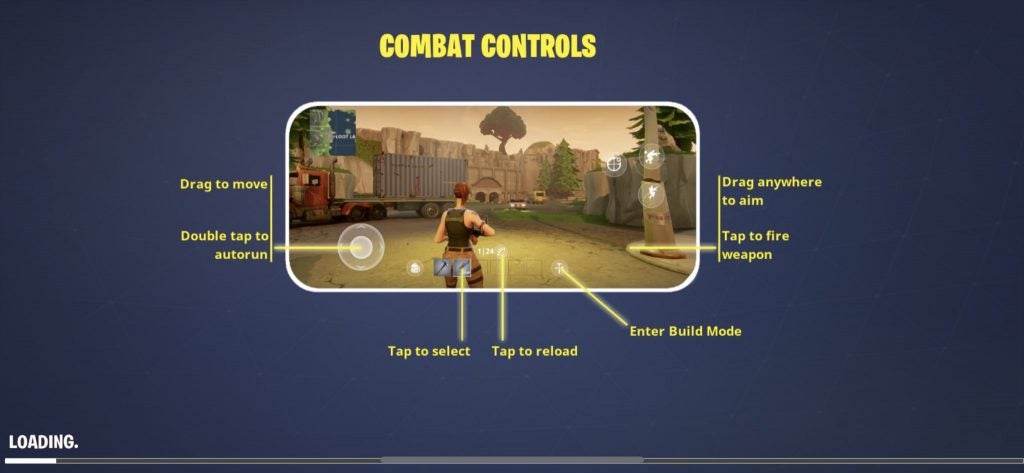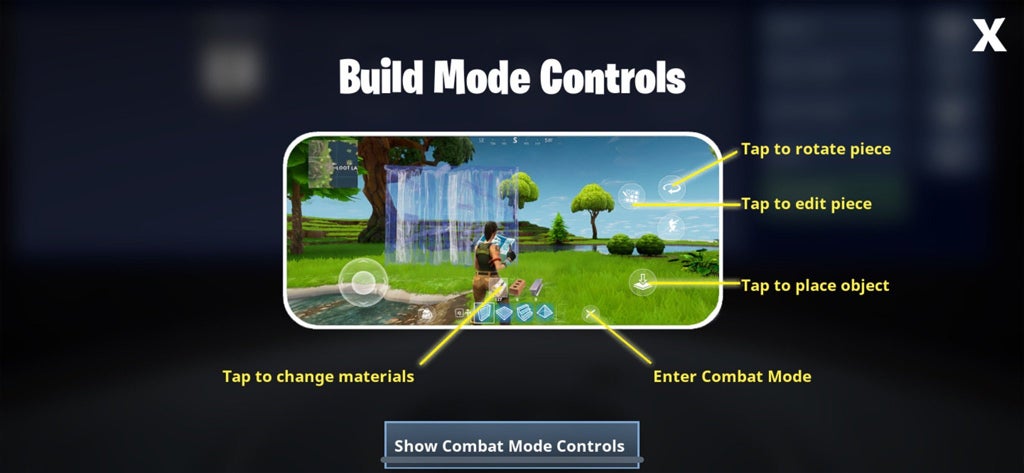 Coming from a gamepad or a mouse and keyboard, the touchscreen control scheme may be a bit jarring at first. However, it is functional and button placement is fine. We'd like to see some control customization options in the future, though. Fingers crossed!
So, are you excited about Fortnite coming to Android and iOS? Or are you one of the lucky few who got their hands on an invite code early on? If you are, don't forget to brag about it in the comments below! And yeah, if you didn't know, the game is currently available on iOS only, and you can't play unless you have an invite code from Epic Games.