One of the best weather apps finally gets Dark Mode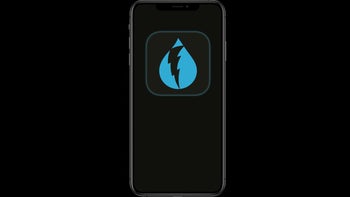 Ah, Dark Mode – such a (seemingly) simple concept, yet one so severely underutilized, much to the disappointment of bedtime readers. Fortunately, as the adoption of OLED displays increases exponentially, including in the mid-range segment of the smartphone market, more and more developers feel inclined to take advantage of the biggest stand-out feature of this technology—the ability to completely switch off inactive "pixels"—to deliver optional dark (or night) modes to their apps.
But this is reflective of a broader trend, which has seen the likes of Apple and Google also push for system-wide support of such modes in iOS and Android. We even recently explored the concept of Dark Mode in iOS 13 in
this article
, and the majority of our readers seemed to like the idea. But until this feature is delivered on a system level in iOS and Android—which it will in the next major updates for both operating systems—users will have to get by with using Dark Mode on a per-app basis... so long as the individual apps support it.
Speaking of this, one of the best mobile weather apps, Dark Sky, is
finally
getting a Dark Mode on iOS. It boggles the mind that its developers hadn't taken advantage of this puntastic opportunity to begin with. Rolling out now, the latest update enables users to choose from three themes – Light, Dark, and Daylight. There's also an 'Automatic' option that switches on Dark Mode when the sun goes down. Neat.