Chinese national living in U.S. pleads guilty to selling $1.1 million of fake iPhone and iPad units
16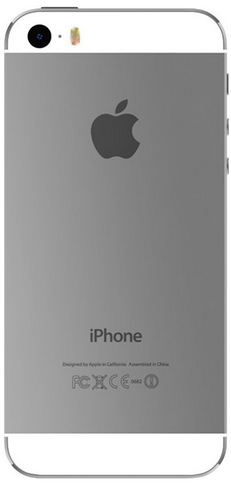 A real Apple iPhone 5s
Jianhua "Jeff" Li, a 43-year old Chinese national who was living in the U.S. on a student visa, pleaded guilty yesterday in U.S. District Court in New Jersey over charges related to a criminal operation. The illegal scheme sold $1.1 million of fake Apple iPhone and iPad devices in the states. Li admitted to one count of conspiracy to traffic in counterfeit goods and labels, and to smuggle goods into the United States, and to one count of trafficking in counterfeit goods. He will be sentenced on May 30th.
Li and his associates smuggled 40,000 electronic devices and accessories into the U.S. from July 2009 through February 2014. Among the products slipped into the states were fake iPhones and iPads along with boxes and labels that featured counterfeit Apple trademarks. The proceeds from the sales of the fake Apple merchandise amounted to the aforementioned $1.1 million, which ended up in U.S. bank accounts owned by Li.
Documents filed in the case and court testimony revealed that to escape detection by U.S. Customs and Border Protection officials, the devices were shipped into the states independently from the labels with the counterfeit trademarks. Once they both arrived in the U.S., the devices were placed inside the packaging, and shipped to conspirators throughout the country to be sold to unsuspecting consumers.
Three other participants in the scheme have pleaded guilty, with one sentenced last July to 37 months in prison.
source:
DOJ
via
MacRumors