Samsung is reportedly prepping a huge update to improve the cameras on its Galaxy S23 line
34
We may earn a commission if you make a purchase from the links on this page.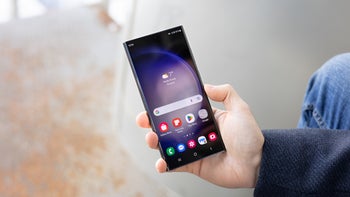 According to a tweet from reliable tipster
Ice Universe
, Samsung is planning to release a "big update" for the Galaxy S23 series. The focus of this update (no pun intended) is camera optimization. On Reddit, several Galaxy S23 users were complaining about the pictures that they were taking with these phones. That includes the top-of-the-line
Galaxy S23 Ultra
which features Samsung's 200MP HP2 image sensor.
The photography system on the Galaxy S23 line could use a tune-up

Using 16:1 pixel binning, the Galaxy S23 Ultra's primary camera delivers approximately 12MP images. But because the pixel binning allows the pixels to have more data, the resulting photos are supposed to be sharper with less noise and better dynamic range. But this doesn't mean that the photography system of all three models can't benefit from a tune-up.


Reliable tipster Ice Universe says that Samsung will release an update for the Galaxy S23 line to optimize the cameras
As one
Reddit subscriber wrote
, "So we have a phone that disconnects from Wi-Fi all the time, can't stay connected to its s pen, and now can't take appropriate photos with a supposed amazing camera lens. The longer I have my S23 Ultra the more I'm starting to feel that Samsung made a really terrible phone...I was recently at a comedy show and noticed that I couldn't take photos that stayed focus (sic) either regardless of what mode I used."
Besides issues with the photographs snapped by the Galaxy S23 line's rear cameras, shutter lag is another problem that Galaxy S23 series users are reportedly dealing with. A Redditor with the username
ElGuano
said, "I mentioned in another thread how this has been happening to Samsung phones for years and got a lot of flak from fans trying to deflect the issue as being about old phones. But it seems shutter lag is one of the most discussed complaints about the S23."
Buy the Samsung Galaxy S23 Ultra now!
Another post was created by Reddit user
pewpew 62
who stated, "Samsung are (sic) so disconnected from their customers. I don't know whether it's because they're a Korean company but they don't take heed to stuff the western media points out is wrong with their phones. This shutter lag issue has been around for so long it's inexplicable how it hasn't been resolved."
Shutter lag, blurry text, and problems with Night Mode are some of the complaints about Galaxy S23 images

Others complain about text appearing blurry in photos, artifacts showing up in some pictures, and problems with Night Mode. This feature allows users to snap pictures in a low-light environment without using flash. Hopefully, the update from
Samsung
will get rid of all or most of these issues. Just keep in mind that it is not unusual for a phone manufacturer to release an update a few weeks after launching a new phone or phone series in order to clean up some issues.
Ice Universe has already suggested that Night Mode will be one of the features to be improved by the upcoming update. Users accuse Sammy's image processing of over-sharpening images with the Galaxy S23 Ultra guilty of this more than its two siblings. And with the shutter lag, photos can come out blurry. Feel free to pass along your experiences with the cameras on the Galaxy S23, Galaxy S23+, and the Galaxy S23 Ultra by writing your comments in the box below.

Both the Galaxy S23 and Galaxy S23+ feature a 50MP primary Wide camera, a 12MP Ultra-wide camera, a 10MP Telephoto camera with 3x optical zoom, and a 12MP front-facing camera for selfies and video chats. The Galaxy S23 Ultra sports the aforementioned 200MP primary camera, a 12MP Ultra-wide camera, two 10MP Telephoto cameras (one with 3x optical zoom and the other with 10x optical zoom), and a front-facing 12MP selfie camera.