Free TV+ with an Apple device purchase replaced with a 3-month trial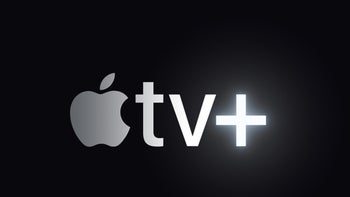 Apple
quietly introduced a change in the offering of a free trial of Apple TV+ and now, when you purchase a new iPhone or iPad, you will have only three months of a free trial of Apple TV+,
reports 9to5Mac
.
Apple TV+ offer with the purchase of a new iPhone, iPad, or other Apple device will now be three months
In 2019, Apple introduced the offer of one year free trial of Apple TV+ with the purchase of an Apple device. Of course, to be able to benefit from this offer, this should be the first time you are redeeming the offer. If you have used it previously, you cannot use it again.
Now, these terms have been quietly changed on
Apple TV+'s marketing website
and the new offer, starting in July, will be of a three-month trial period for Apple TV+. If you want to get the 1-year free trial offer, you still have some 15 days before June 30 to buy your new eligible Apple device and redeem the Apple TV+ offer.
For the new offer that will start July 3rd, the same conditions apply: this should be the first time you are redeeming it, and you have the right to use only one such offer per Family Sharing. After the offer expires, the Apple TV+ subscription renews at its paid rate until you cancel it.
Currently, Apple TV+ subscription costs $4.99 per month or $49.99 per year. It is also a part of the
Apple One subscription
bundle.
Apple TV+ had a rather slow start compared to other popular movie-streaming platforms such as Netflix, but it seems to be slowly growing. By the end of 2021, it had 80 original TV shows and movies, and some of them had actually gotten quite popular, for example, Ted Lasso or The Morning Show.
However, Apple has not disclosed any number of Apple TV+ subscribers or viewers. Analysts estimate that this number could be around 30-40 million, and these subscribers are believed to be free trial members. Now that this extended trial offer is ending, we wonder how this might affect Apple TV+'s subscriber count.