Apple's next-gen AirPods case may double as a wireless charger and power bank for your iPhone
3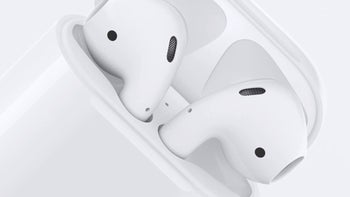 According to a
recent report
, Apple is working on the next generation of
AirPods
, which could be introduced as early as this year and pack a number of premium features over the original model, such as advanced noise-cancelation and water resistance.
Citing industry sources, a new report from
Nikkei Asian Review
claims that Apple's next version of the AirPods case could double as a wireless charger for your iPhone.
"The product could be available as soon as the end of this year,"
the sources claim.
"However, the schedule is still subject to change."
In other words, if this ever comes to fruition, you'll be able to just plop your iPhone on the AirPods case — just like you would on a regular wireless charger — and juice it up on the go.
This could be a killer feature for the next-gen AirPods, but Apple will have to work out how to increase the battery capacity of the case without making it too bulky. The current AirPods case has a battery capacity of 398 mAh, which is bigger than the
Apple Watch
Series 3's 279 mAh battery, but it's still nowhere near enough provide a decent charge for an iPhone, let alone have some juice left for the AirPods.
Speaking of the size of the case, another thing to keep in mind is that, in its current form at least, it would be pretty hard to balance your phone on it. It's not like you can't do it if you're careful, but it's just not a convenient solution and doesn't make a whole lot sense from a user experience standpoint. In order for this to work, Apple would have to increase the size of the case, or at least its surface area, in order to allow not only for a bigger battery to fit inside, but also make it easier to put your iPhone on it.
Another solution would be to establish a wired connection between case and iPhone, but this still wouldn't solve the problem of fitting a battery with an adequate capacity into such a small case, and it's not really Apple's style. Still, given the popularity that AirPods have been enjoying, we wouldn't be the least bit surprised if the company was, indeed, working on a similar feature, but we doubt that Apple would to make the compact AirPods case big and unwieldy just to accomplish this mission.