Another leak indicates Samsung is raising prices of the Galaxy S23 in key markets
We may earn a commission if you make a purchase from the links on this page.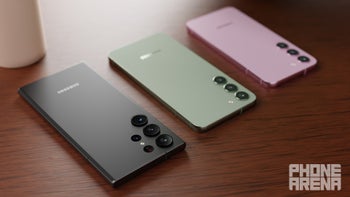 With less than a week to go until the formal announcement of the
Samsung Galaxy 23
, people are understandably starting to lose patience. Fortunately,
Samsung
has not done a particularly good job of keeping the details of its new flagship shrouded in secrecy.
In fact, we would be shocked if there is something we do not know about the Galaxy S23 come February 1st… except the price, that is. For better or worse, that is the last big question surrounding this year's lineup. And by the looks of it, we are in for a nasty surprise.
Yet another leak from prominent tech tipster
Roland Quandt
indicates that Samsung is increasing the prices of the Galaxy S23 in at least one key market - the European Union. Quandt previously shared information on retailer pricing in
Spain
and in
Denmark
. In both countries, the purported prices of all S23 models were higher than those of last year's models by about $100-$120.
This time around, in a
tweet
, Quandt has showcased the leaked pricing of a Czech retailer and, once again, a price increase seems to be imminent. While the extent will be different throughout the EU, because of differing local taxes, this much is almost certain - the Galaxy S23 will cost Europeans a pretty… euro.
A similar situation is expected in Samsung's home country, South Korea, and in the United Kingdom. The only country where there is indication that the pricing will remain the same is the United States. This would be a rather strange move on Samsung's part as the company has traditionally attempted to bring its devices at similar price points in all key markets.
Based on what we have seen so far, there are two scenarios. Firstly, it is possible that the US market will be treated differently than the rest of the world. This would create an interesting conundrum, because it could end up being cheaper for an EU citizen to order an S23 from the US and pay duties than to buy a unit directly from their home country.
Scenario two is rather simple, albeit less than ideal. Namely, that previous reports were false, and that Samsung will actually be increasing the price of the Galaxy S23 everywhere.