ZTE will announce "one of the most advanced gaming smartphones" in six days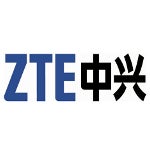 ZTE is a Chinese phone manufacturer that's been getting more and more popular these days. It managed to out some decent Android-powered gear at affordable prices, almost establishing itself as a worthy competitor on the budget market. However, ZTE UK today tweeted a piece of news that kind of managed to excite even us, tech industry veterans. Here's what they said: "The countdown has begun! 6 days left until you can have one of the MOST ADVANCED GAMING SMARTPHONES in your hands!"
So, one of the most advanced gaming smartphones, eh? Well, we're totally in for it, although it's hard to imagine what this device will be all about. Will it be a specially-designed smartphone with a gamepad, like the
Xperia Play
, or will it just sport some hi-tech hardware and a bunch of preloaded games... or simply hi-tech hardware? Whatever the device turns out to be, at least the fact that the tweet was sent out by ZTE UK means that the company is targeting a global release.
We'll try to get some more details from ZTE and will update this post if they have something else to share.
source: ZTE via
AndroidCentral