ZTE hopes that its high-end smartphones will rival Apple and Samsung when it comes to brand awareness
8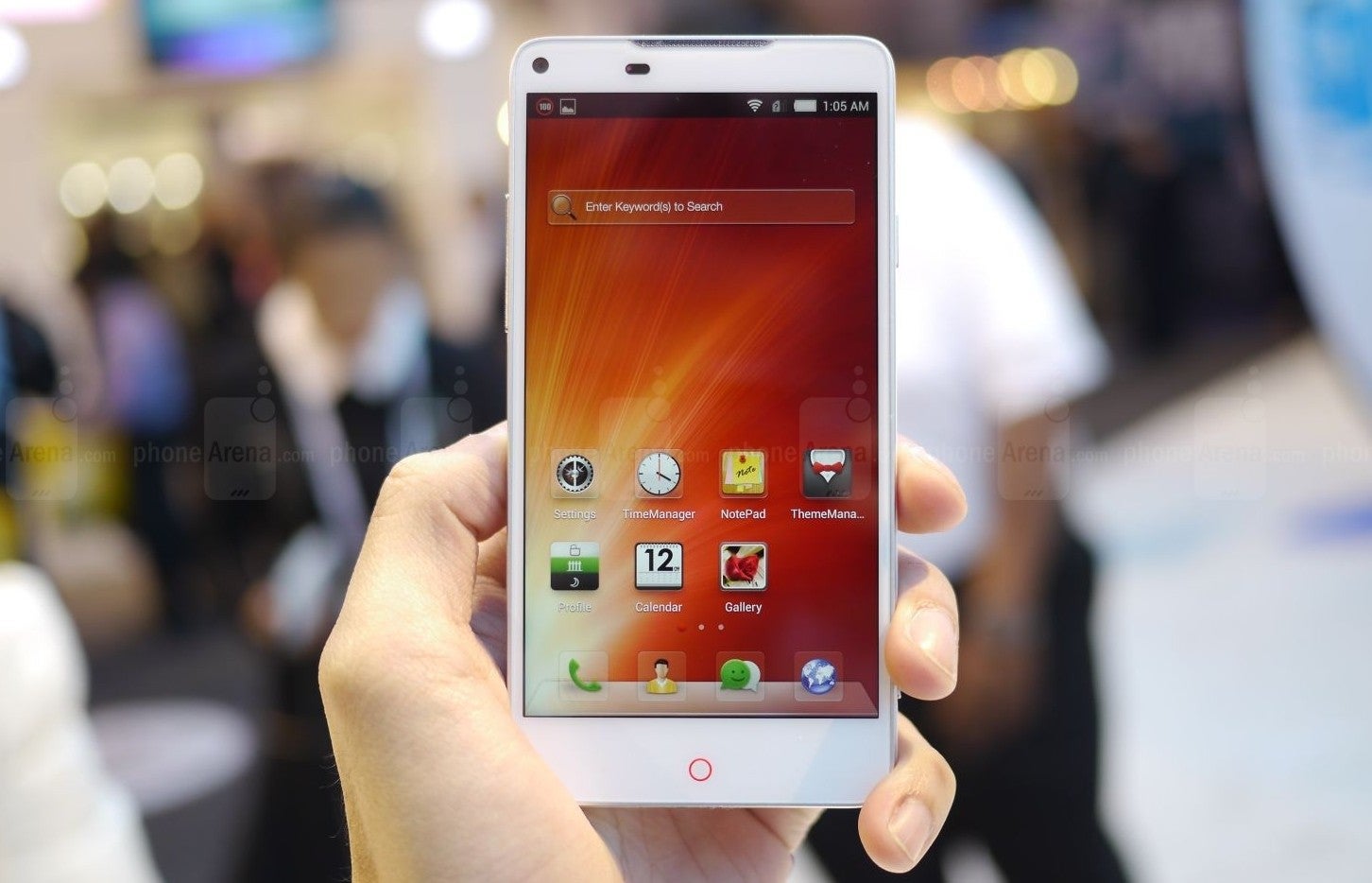 In a move to boost its global smartphone sales, China's ZTE will be betting on releasing "more and more" high-end devices - like the upcoming
Nubia Z7
. According to Reuters, the company expects shipments of its premium Nubia handsets to grow at least 300% this year. Overall, ZTE aims to sell over 60 million smartphones throughout 2014, and 80 million in 2015 (up from 40 million in 2013).
ZTE's executive vice-president Zeng Xuezong told Reuters that he admits there is "a gap between the brand awareness of Chinese companies and those top global brands." Launching a higher number of premium handsets should help bridging that gap. "After our efforts in the past two years, I believe our brand awareness and approval rating from customers could rival those of Apple and Samsung in China," said the ZTE exec.
While that may work in China, it will be harder for ZTE to do the same in the US - not just because Apple and Samsung are well-established brands, but also because of numerous security concerns raised by government officials when it comes to all Chinese telecoms equipment.
Still, ZTE hopes to raise its US smartphone market share from 6% to 10% by 2017, and, for that to happen, it intends to spend more on marketing. The company is already selling its
Nubia Z5S
(pictured above) and
Nubia Z5S mini
in the US, but only unlocked, via Amazon - thus not reaching customers who usually buy handsets subsidized by carriers.
Recommended Stories