ZTE announces which device has been voted into existence for 2017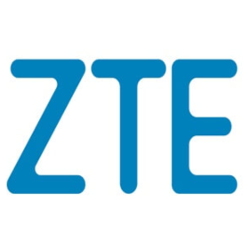 ZTE announced today that after counting thousands of votes from 176 countries, it is naming the winner of its Project CSX contest. The contest allowed voters to choose which device ZTE would produce out of a choice of five different products. The winning device, which will appear at CES in 2017, is the
Eye-Tracking, Self-Adhesive Phone
. Jeff Yee, senior vice president of technology planning & partnerships of ZTE USA said that the next stage is the product development phase of Project CSX.
According to Yee, ZTE might request more crowdsourced advice from its community to pick colors for the phone, and a name for it. The results of the voting are as follows:
Eye Tracking, Self-Adhesive Phone – 36%
Intelligent Smartphone Covers – 21%
Stock Android Flagship Phone – 19%
VR-Interactive Diving Mask – 16%
Powerglove – 8%
ZTE is the fourth largest smartphone manufacturer in the U.S. (and number two when it comes to the non-contract market). As we mentioned, the Eye-Tracking, Self-Adhesive Phone will be displayed at the 2017 Consumer Electronics Show in Las Vegas, which runs from January 5th to January 8th, 2017. It is way too early to expect ZTE to talk about launch dates, pricing, specs and other aspects of the handset.
"We are overwhelmed with the amount of consumer participation and positive reception to Project CSX. As the first smartphone manufacturer to take on crowdsourcing its next mobile device from start to finish, we are proud of how this project pushed the envelope, and that consumers from around the world have chosen to be part of this industry-disrupting process."-Lixin Cheng, chairman and CEO, ZTE USA
source: ZTE