Your carrier probably miscalculates data usage, study shows
22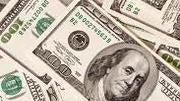 Here is another way our cellular carriers get more money out of our pockets than they should – by overcharging us for the mobile data we consume. Well, they aren't doing it on purpose, most likely, but according to a recent study, two of the major U.S. carriers (no names were mentioned) sometimes register about 5 to 7 percent more data than a subscriber actually uses.
Here is how that happens: a wireless carrier measures data consumption based on the amount of megabytes sent to the customer. However, when certain factors are in effect, not all of that data reaches the consumer's smartphone or tablet. That occurs primarily when the user is streaming music or video due to the way those protocols work. In a nutshell, an app that streams media may continue requesting data even when the smartphone or the tablet cannot receive it, which is what usually happens when the user's reception is low.
Now, a 5 to 7 percent difference might not seem like much, but it is enough to throw a subscriber beyond their monthly allowance, which could cost them extra. For example, Verizon and AT&T both charge $15 for each additional gigabyte a user consumers. Of course, the flaw could be fixed if carriers choose to modify their data counting algorithms accordingly, yet we don't see that happening anytime soon.