You'd never guess this amazing commercial is for Android
17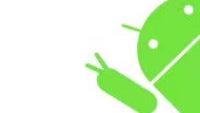 Google has been doing more marketing for Android itself and the company has a very interesting tactic for the commercials: show something interesting and cool but absolutely unrelated to Android or mobile technology in any way. It's a very bold strategy, but given the market share numbers for Android, it could be argued that Google doesn't need to try too much with these and should save its energy for marketing Google Play.
Google has done a number of the "
Be together. Not the same
." commercials, and all of them have been pretty fun even if you would never guess they were for Android until the bugdroid flashed a peace sign from the side of the screen. The same goes for the newest commercial that Google just aired during the Grammys. Although, we must say that at least this commercial had a connection to the Grammys. And, once you know it's an Android commercial, you can see the usual swipe at iPhone users with the "Be together. Not the same." tag line. Google obviously thinks Android's diversity is a strength and iPhones one-size-fits-all approach is boring.
Still, the commercial is awesome. It shows a pianist named Ji switching between two different pianos - one normal piano and one that Google modified to have all 88 strings be the same Middle C note. Obviously, the dichotomy between the two is very cool, but watching Ji play is even more amazing.
And, if you want a bit of extra fun, Google also made a behind-the-scenes video showing how the commercial was made. That was pretty interesting too.