YouTube is testing autoplaying videos in its Android app
6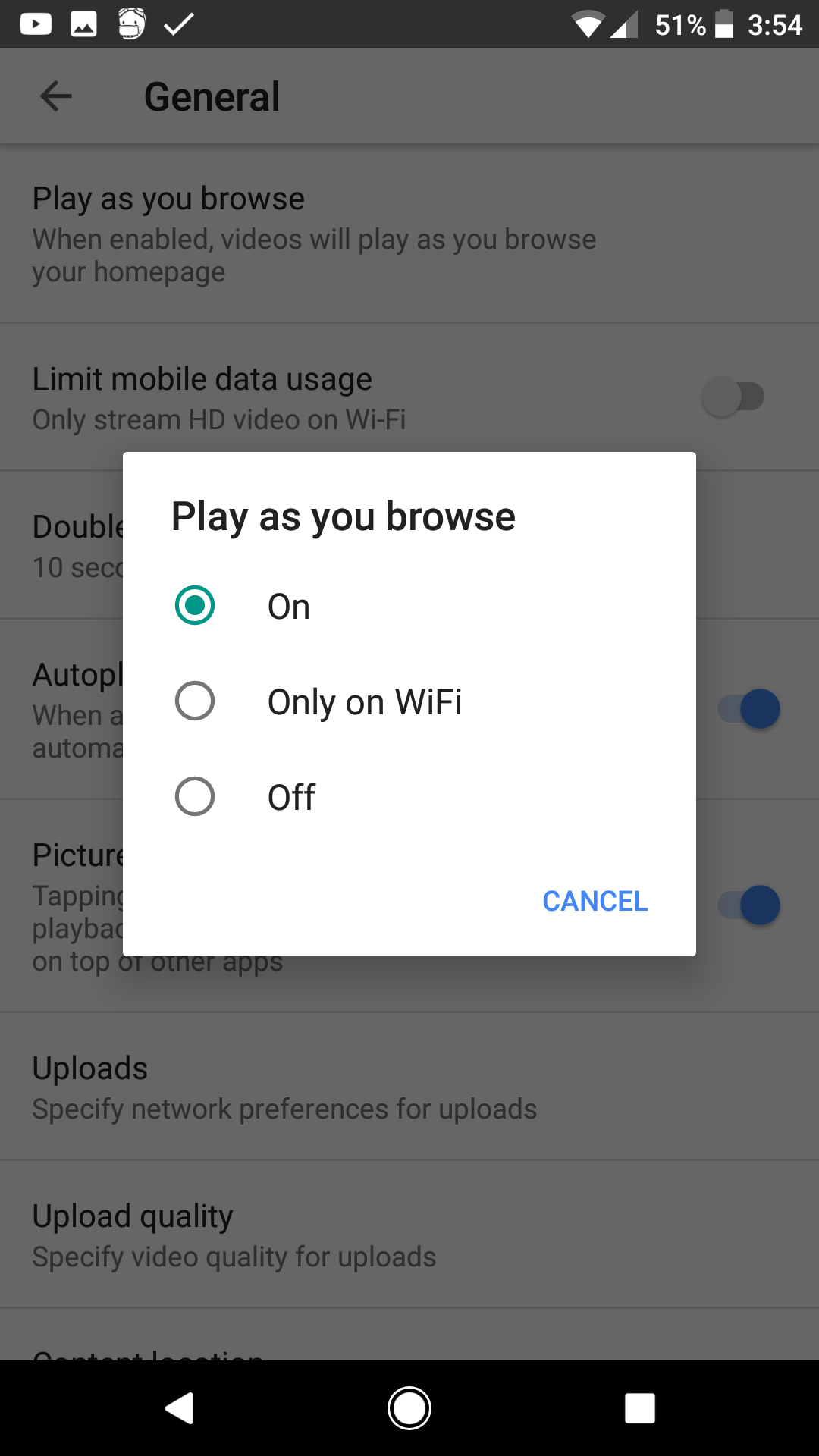 Don't you just
love
it when you're scrolling through your Facebook feed and you keep being bombarded with random, autoplaying videos you couldn't care less about? No? Something must be wrong with you, then — after all, it's not just Facebook that's doing it; there's also Tumblr, Twitter, Instagram, and every other second-grade social media platform. So it
must
be what the consumers want, otherwise no one would be doing it — right?
That appears to be the line of thinking over at Google, at least — not content with falling behind the curve with annoying app design decisions (seriously, why is choosing a default video quality still not an option?), YouTube is now also testing autoplaying videos inside its Android app.
Do note, however, that we aren't talking about the option to automatically play the next suggested video once what you're watching right now ends. Instead, the new feature works almost exactly the same as the aforementioned Facebook autoplay — it starts playing the video currently in focus while you're scrolling through your home page.
The main difference is that, unlike Facebook, the YouTube app doesn't automatically start blasting you with sound — you'll have to manually open the video for that. Videos also play with closed captions turned on so you don't miss a piece of dialogue.
Thankfully, people who would prefer not to use this feature can turn it off either all the time, or only when using mobile data, right from the settings menu (under Account > Settings > General > Play as you browse). Also, not everyone has access to the feature yet — in fact, none of the devices we tested had it enabled yet (which is pretty par for the course when it comes to Google's feature testing).