YouTube adds Autoplay feature for videos on your Home screen
7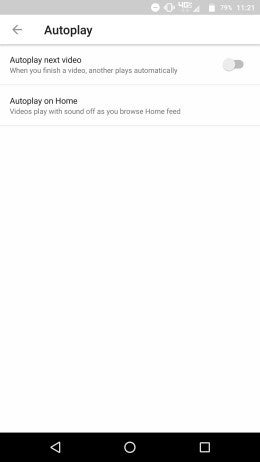 You can choose to enable the new feature only when connected to Wi-Fi to lower your data consumption
A new feature is rolling out to the Android version of YouTube. It's called 'Autoplay on Home' and it automatically plays videos while you're browsing on the Home screen of YouTube.
The feature, which has been in testing since October, allows you to see a muted version of the topmost video on your Home screen while browsing. There will also be a waveform in the bottom right corner of the thumbnail that will indicate if there is sound or not. This feature is somewhat similar to one on the desktop version of YouTube, where hovering over a video with your mouse would play a preview of it.
As the name suggests, 'Autoplay on Home' is only available on your Home screen of the YouTube app and videos won't play if you're in the Subscription, Trending, or any of the other tabs. Worth noting is that 'Autoplay on Home' won't start if you're already playing a picture-in-picture video.
You can configure 'Autoplay on Home' by going into
Settings --> Autoplay-->Autoplay on Home
. Keep in mind the feature might not be available for your device yet, as it has just begun rolling out worldwide.