YouTube Kids update: Parents can now block videos and channels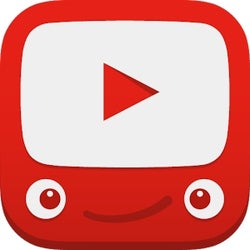 With the release of YouTube Kids, Google gave parents a valuable tool in protecting their children from profanity and inappropriate content on YouTube. After all, no one wants their child to watch The Ellen Show, unless they like explaining awkward jokes and inappropriate subjects to their young ones.
Overall, the app was well received, but there was a feature lacking, which a lot of parents requested – blocking individual videos and channels. Yes, the content on YouTube Kids was well picked, so no bad videos slip through the cracks, but that's not what the blocking is for. If your kid plays Elsa's "Let It Go" on repeat for an hour each day, during its screen time, you're bound to get sick of it at some point. And as the grown-up you are, you'd like to smite this song and send it to the furthest
edge
of the Universe, when you do get tired of letting it go, because it would be easier than explaining your 5-year-old why it shouldn't watch the video over and over again.
Also, every family is different and what would be deemed acceptable for one parent, could classify as not-so-good for another. In YouTube's example, this is illustrated with a video, titled "How to make a mess" (we dare to agree that's not something we'd like our kids to learn).
As of yesterday, though, this will no longer be an issue. Now parents can use their own Google account to restrict individual videos and channels from their child's YouTube Kids feed. If you'd like to give your children some freedom of what to watch, but there are specific videos you don't agree with, you can just add them to the blacklist and they will not be suggested for view during your young ones' screen time.
Revenge is sweet, Elsa.
source:
YouTube
via
SlashGear