You can now buy a gold-plated 'Trump iPhone' from the same company that makes a gold 'Putin iPhone'
47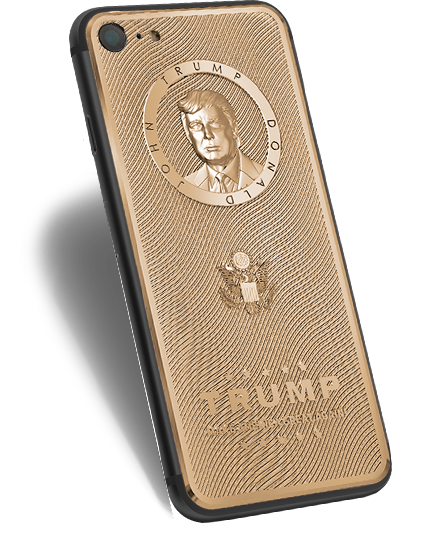 President-elect Donald Trump is probably the biggest shock for the American voter in the recent past, sparking controversial reactions from people cheering up the victory and aiming to 'take on the White house', to many Californians thinking about the state to secede.
It's clear that the nation is divided and in shock, but here's a fun fact that is a little change from the traditional political talk that will without a doubt follow in the coming months: you can now buy a gold-plated 'Trump iPhone', with the president-elect's portrait etched on a ridiculously overpriced iPhone from Russian-Italian company Caviar.
Yes, that's the same company that makes the gold 'Putin iPhone', another ridiculously expensive device that probably does well among oil oligarchs.
So how much does the 'Trump iPhone' cost? A cool $3,040 (197,000 rubles) will buy you one, and do keep in mind that this sum is slightly less than the $3,225 (209,000 rubles) 'Putin iPhone'.
Right below, you'd find a more complete look at the somewhat ridiculous and pricey collection of luxury devices.
Recommended Stories