You can also livestream the WWDC keynote on Apple's Events page
13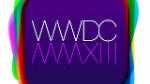 Earlier we let you know that in a break from tradition, Apple will actually be live streaming its keynote event today. Usually, the live keynote is for attendees only and Apple will only post the full video after the fact, but today is different. And, even better news for those of you who don't have an
Apple TV
, it turns out Apple will also be livestreaming the keynote on its Events website as well.
Of course, putting the video online doesn't mean you can watch it without using an Apple device. Even if you want to live stream the keynote from the Events page, you will need at least Safari 4 with OS X 10.6 or Safari on iOS 4.2 to watch. Apparently, even if you have Quicktime for Windows installed, the stream will not work.
And, as usual, if you can't get access to any of the live streams, we'll have a all the news here as it comes out.