YotaPhone 3 to cost around $550, release scheduled for next year
11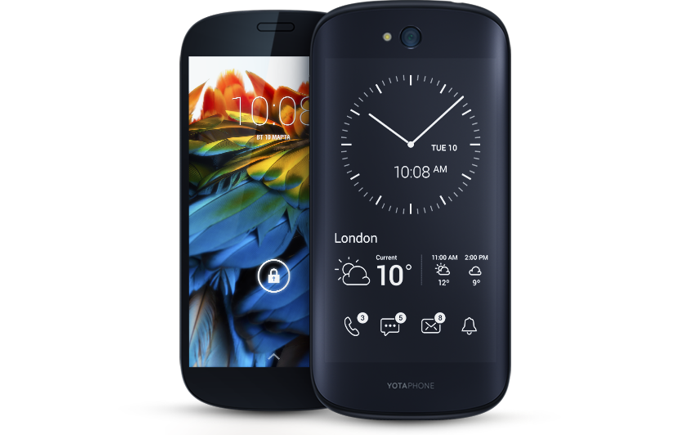 If you liked the first
YotaPhone
and the
YotaPhone 2
(pictured above), you might want to know that a YotaPhone 3 is currently in the making. According to Bloomberg, the YotaPhone 3 should be released sometime next year. Not long ago, we heard that
Yota would team up with ZTE
to manufacture the new handset, and Bloomberg mentions that the Chinese company will indeed be one of Yota's manufacturing partners (among others that haven't been named).
While we don't know much about the features of the YotaPhone 3, the device will almost surely offer the same dual screen setup seen on the YotaPhone 2 and the original YotaPhone - with a main, regular display on the front, and an e-ink one on the back.
Bloomberg has it that the next generation YotaPhone will cost around $550, so there's no significant change compared to the price of the YotaPhone 2. Reportedly, Yota CEO Vlad Martynov said that the company is now hoping to reach global sales of over 1 million handsets per year. More than half of those sales may come from China, says Bloomberg.
65% of Yota (initially an all-Russian company) is now owned by a Honk Kong-based investment firm. While the launch of the YotaPhone 2 in the US was cancelled, the YotaPhone 3 might be released Stateside. However, at the moment, there's no confirmation on this.
source:
Bloomberg