Yahoo reports it passed 300 million active mobile users in Q1
3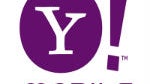 When Marissa Mayer took over as CEO of Yahoo, she promised that the company would refocus on mobile, and it has. Flickr for mobile has finally become a top photo sharing app after some solid updates, and now Mayer is reporting that in Q1 of this year, Yahoo passed 300 million active mobile users.
The number came as part of Yahoo's quarterly earnings call. Given that the number covers all Yahoo services, including Flickr, email, and the multitude of news and content sites that Yahoo runs, the number seems pretty solid. And, since it is the first time Yahoo has hit that level, it would seem that the numbers are going up.
However, the actual earnings numbers were not as impressive. Yahoo had display revenue of $455 million, and search revenue of $425 million for Q1 2013. Both of those totals are down from Q1 2012, and even down from last quarter when display revenue was $591 million, and search revenue was $482 million.