Yahoo buys to-do app Astrid gives users 90 days to get things done
4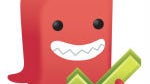 We still can't see the full scope of the plan Marissa Mayer no doubt had before accepting the CEO position at Yahoo, but the future is still looking more and more interesting. We've seen Yahoo rededicate itself to mobile, cut unnecessary apps, and make a couple purchases. The latest purchase made by Mayer and Co. is the popular to-do list app, Astrid.
According to Astrid co-founder Jon Paris, the app has been downloaded 4 million times on Android and iOS, although he didn't comment on how many active users the service has. There is no word on Yahoo's plans are for the app, but it has been made clear that the service will continue "as is" for the next 90 days. Astrid is going to stop accepting premium members, and Yahoo has promised to refund those who purchased annual subscriptions or premium add-ons. Astrid also announced that it will "be in touch with users shortly to share how to download data."
The financials of the purchase haven't been revealed, but Yahoo's last purchase (
Summly
) cost a reported $30 million. Astrid could be quite valuable to Yahoo, because it wasn't just a simple to-do list, but also had options to sync with the TaskRabbit API to outsource tasks. That kind of app (and the talent behind it) could go different ways for Yahoo, and maybe even into some sort of enterprise service.