Yahoo 3.0 hits iPhone with new UI and Summly integration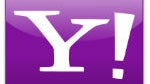 Recently, Yahoo made headlines by purchasing
Summly
for $30 million dollars. There were a number of headline worthy parts to that story: first, the maker of Summly was a 17-year old kid. Second, Summly wasn't even an original development, quite a bit of its functionality was lifted from other sources. Third, the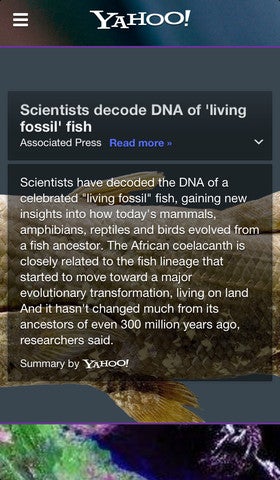 17-year old head of Summly was an annoying hustler who apparently annoyed everyone in the tech world trying to get someone to purchase his company. Oh yeah, did we mention that Yahoo paid $30 million for this?
Well, whatever the real value of Summly, it has now been integrated into Yahoo's flagship mobile app. Yahoo for iPhone has been upgraded to version 3.0, which not only integrates Summly, but finally brings the UI of Yahoo's app into the modern times. No longer does the app look like it should be run on a Windows Mobile device. Although, some might say that Yahoo went a bit too far with the minimalist approach and made navigation too cumbersome. Necessary navigation points are hidden in the sidebar, which isn't always the best option.
Once you're signed in to your Yahoo account, the app will offer you a fairly basic news feed with personalized offerings based on your preferences. Summly comes in by attempting to summarize articles to allow you to quickly run through your feed. Of course, with Yahoo, your news feed may end up containing a bit more gossip than you'd expect.
If you want to give the app a try, it's available for free in the
iTunes App Store
.