Xiaomi sends invites for a December 9 event, new affordable smartphone or tablet coming?
7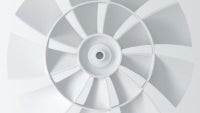 Xiaomi, seemingly, is the kind of company that's is always up to something at any given moment. Although most of the buzz around it is now focused on the possible CES 2015 launch of its next flagship smartphone,
the Xiaomi Mi 5
, the company will be unveiling something as early as December 9 - next Tuesday. Now, what could that be?
Well, if we take the metaphoric media invite and its tagline - "Up In The Wind Together" - a bit too liberally, and literally, it might as well be a ventilator. But Xiaomi has its ways to go before it infiltrates the domestic appliance market like this, so we'll have to consider something else. According to recent rumors, it could be either a successor to the mid-range Redmi 1S smartphone, or a new affordable tablet... maybe both, or something else entirely!
Our bet is on the tablet
, though, which might be sporting a 9.2-inch 720p screen, 1GB of RAM, and a Qualcomm Snapdragon 410 64-bit processor - all that at a competition-crushing price. Well, whatever Xiaomi has cooked up, it will be introduced really soon, so stay put until mid-next week when we'll learn the true meaning behind the symbolism.