Xiaomi "definitely" considers launching a smartwatch, wants to know what features you'd expect from it
6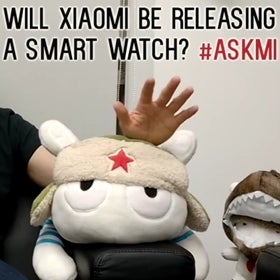 "Everyone is making smartwatches" - this is slowly becoming literally true (well, at least if we talk about major tech companies). The latest company to mention that it'll probably release a smartwatch is China's Xiaomi, which saw an abrupt increase in popularity in the last years, currently being among the world's top 5 smartphone makers.
Ex-Googler Hugo Barra, who is now Xiaomi's Global Vice President, took to YouTube to say that "you'd be absolutely amazed if you'd saw all the things" that Xiaomi is experimenting with. Among them, Hugo Barra mentioned smartwatches, saying that they'll decide if they're going to launch (or not) one in the next few months. First, Xiaomi wants to ask fans what features they'd like to see in a smartwatch - those who are interested can answer on YouTube at the source link below.
Xiaomi already has a wearable device: the
MiBand
, but this is a very simple
fitness tracker
with no smartwatch capabilities.
Xiaomi's success is based on launching well-made devices at very low prices. While most of its products are being sold in Asia, the company is expanding to other markets, and we shouldn't be surprised if its first smartwatch will be more widely available around the world.
What do you think, can Xiaomi make a great smartwatch?