Confirmed: Xiaomi Mi Mix 3 to launch with 10GB of RAM and 5G support
35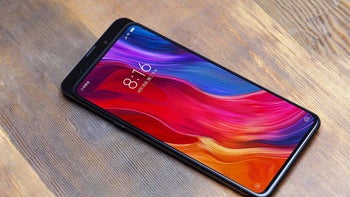 Xiaomi has already confirmed both the design and announcement date of the Mi Mix 3, but it wasn't until yesterday that the company actually began teasing the smartphone's specs. And after quite a bit of speculation, the low-cost brand has announced two huge features.
Following up on
yesterday's teaser
, Xiaomi has taken to its official Spanish Facebook page to announce that the Mi Mix 3 will be one of the "first smartphones in the world" to be compatible with the next-generation 5G networks. This is certainly an impressive feat and would mean that it's also the first device to come with the support built-in. After all, although the Moto Z3 that was announced back in August is technically the first device with 5G support, it requires a separate 5G Moto Mod which won't be available until January 2019.
While on the topic of world firsts,
Xiaomi
has confirmed via its UK Facebook page that the Mi Mix 3 will also be the first ever smartphone to ship with 10GB of RAM. However, this does come with a small asterisk that states availability of this particular variant will vary by market, so not all consumers will be able to purchase it. Instead, models with 6GB and 8GB of RAM will be much more widely available.
The Mi Mix 3 will make its international debut on Thursday,
October 25
in Beijing. As is often the case, sales will be limited to the Chinese market for the first few weeks before expanding into international territories starting mid-November. In regards to colors, the smartphone should be available in Black, Green Emerald, and Sapphire Blue.