Would you buy a smart, auto-shooting camera (like Google Clips)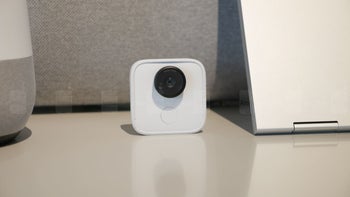 Google launched a very special little product
late last year
, but we haven't talked that much about it. It's a "smart camera", called
Google Clips
, which you can easily place, attach, or hang anywhere you desire. It's an AI-assisted shooter that does not need you to be on the shutter. On the contrary, it is always there so it can take photos of your moments as they happen with you in them. The camera looks for faces, smiles, action, a lot of people in-frame, a clear shot, et cetera before taking a photo. Then, it syncs with Google Photos to let you view whatever it has captured.
Sounds cool, sure. No need to take photos at the party, just hang a Google Clips, right? Yeah, cool. But we are also sure that it may sound a bit unnerving to a lot of people. Have a camera in your house that could take photos whenever it feels like it? And it's constantly connected to the Internet? Yeah, that's yet another step towards that SkyNet future...
While we don't think Google Clips is selling in the millions, it's probably not the only product that will see the light of day in the "smart camera" niche. We wondered — is there room for such a product on the market? Would or did you buy one?