Word Lens app is an augmented reality translator
3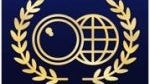 The next time you're navigating a train station or perusing a menu in a foreign country, you will know exactly what app you want to have on your phone. The Word Lens app is an
augmented reality translator
, that will take any text in your camera's frame, and translate it to your native tongue, directly on the image itself. Amazing.
Otavio Good, one of the codevelopers, explains that "It tries to find out what the letters are and then looks in the dictionary. Then it draws the words back on the screen in translation." This way, you could look at anything from a menu, to a sign, or even an interesting billboard, and get a word for word
translation
.
Perhaps the best feature of Word Lens is that it doesn't require a network connection, so you can still use the app even if you don't get service in your vacation destination. This is similar to
Pleco
, a Chinese learning app that translates text taken from Google Goggles. But that requires a network connection, and the exchange between your phone and the server.
For now, the US$4.99 app only translates between Spanish and English, but more languages are on the way. The developers claim that French, Italian, and Portugese are the next on their to-do list. While the app is only for the iPhone 3GS, iPhone 4, and iPod Touch (4th Gen.), we anticipate releases on other operating systems in the near future.
source:
iTunes
via
TechCrunch