After being cut off from her iPhone for 8 months, woman closes in on $100,000 prize
14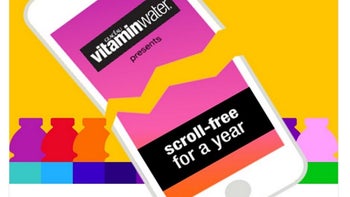 Last December, we told you that Vitamin Water was running a promotion that would pay someone $100,000 if they gave up their smartphone for one year. Out of more than 100,000 entries, the company chose 29-year old Elana Mugdan from Queens, New York back in January. Mugdan, a fiction writer, gave up her
Apple iPhone 5s
and received a Kyocera flip phone that she is allowed to use to make calls and text. And once the year is up, she still has to pass a lie detector test in order to collect the dough. Besides the flip phone, she is allowed to access desktop or laptop computers and smart speakers.
According to 7news.com
, Mugdan has completed eight months of the "Scroll Free for a Year" challenge and has told the media that getting away from using a smartphone has made her more self-aware about some of her bad habits. But it hasn't been easy for Mugdan as a couple of times she found herself in situations where having a smartphone would have made her life much easier. One time she nearly got stranded in the SeaTac airport because she had written down a phone number incorrectly and had no way to find the right number. Nor could she arrange for an Uber or call a cab.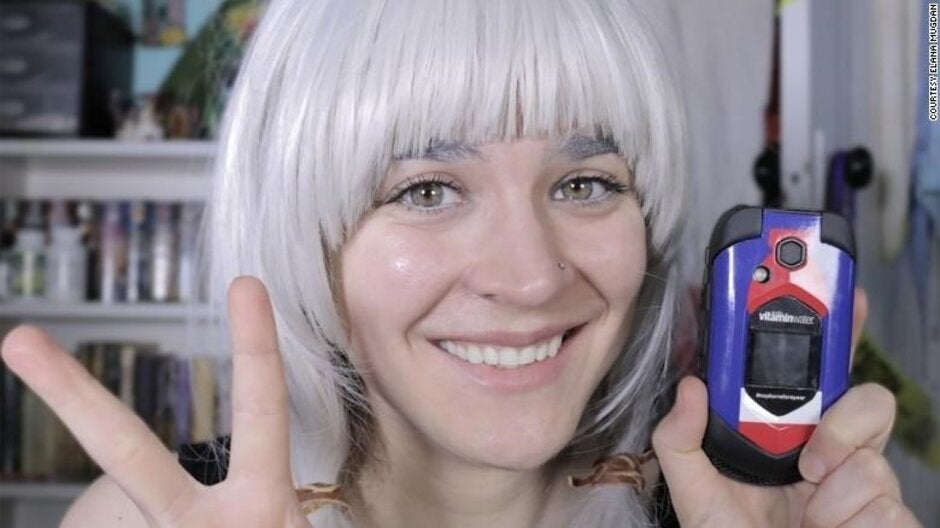 Elana Mugdan will win $100,000 if she continues to stay away from her smartphone for another four months
Another time, as she was driving late at night in an unfamiliar area, her car's "check engine" light went on. All she could do was keep her fingers crossed. Without GPS, she didn't know where she was and couldn't see how far away she was from the nearest rest stop. And without a phone that would allow her to share videos and photos or browse through social media, Mugdan says that she feels disconnected from others. Despite this isolated feeling, Mugdan says that she will never go back to using a smartphone after the contest ends.

"Getting away from the smartphone has been freeing, and it has opened my eyes and made me more aware of some of my other bad health habits. Now I'm working on turning my life around, slowly but surely, day by day...being out with folks who are constantly checking their phones and showing each other their phones and taking selfies really highlights just how addicted everyone is, and now I feel like an outsider looking in at something odd and a little unsettling...I've decided that I will never go back to smartphone use once the one-year contest is up. I don't think I can be trusted with the technology — if I have access to a smartphone, I suspect I'll go right back to abusing it, wasting time, staying up all hours of the night on it, and getting addicted to social media, and I really don't want to go back to all that."-Elana Mugdan
Would you be able to give up your smartphone for a year?