Wink is a new way to share photos with friends nearby
5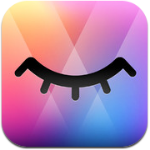 There are plenty of options for those of you who want to share photos, like Facebook, Instagram, Flickr, Google+, 400px, and the list goes on. But, Wink wants to try jumping in that game anyway, and it thinks it has the right hook: making it easier to share photos specifically with friends who are nearby.
As with most sharing apps, your friends will have to have the app to get the pictures, but the key is really that you can only share photos with friends who are in close physical proximity. That option obviously has some big potential for anyone scared about a picture going viral, because you can more easily control who gets the photos. Wink will pull pictures from any app you choose, so you can still use Instagram's filters if you're that kind of person.
We haven't had a chance to test it, but we're a bit curious how Wink is better than other sharing options like that old classic e-mail, or perhaps a group messaging app. You can check out the marketing video below, but be warned, there are some guinea pigs doing the nasty at one point.