Your Phone Windows app will let you write text messages from your PC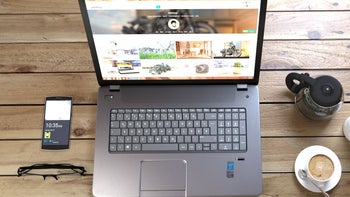 The Windows team has been working hard to improve the cooperation between your smartphone and its operating system. While most smartphone manufacturers have dedicated software that lets you move files between your phone and a Windows computer, Microsoft wants to offer users a more universal solution.
The version that's available to most Windows 10 users right now offers a simple way to copy your photos from your phone's gallery to a folder on your computer, without having to plug it via USB cable. There is a newer version, however, that's currently accessible only by users that are part of the Windows Insider program, and has some more advanced features.
For starters, the update brings automatic gallery sync between your phone and your computer. Any picture you take will automatically be saved on your computer as well. Of course, if you're using Google Photos, you likely have a backup copy on Google's servers, but a local one, which you can easily access on your Windows 10 device, is always welcomed.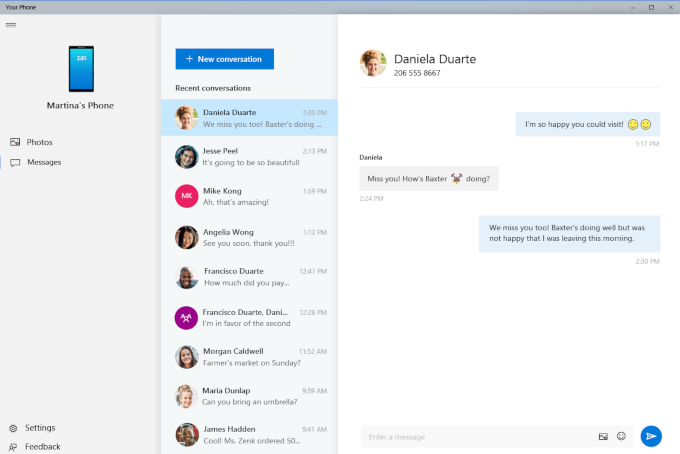 Messaging from Your Phone Windows app
Another, completely new function, is the SMS integration within the You Phone app. This will let you read text messages sent to your phone and reply to them from the comfort of your full-sized keyboard. This is something Apple users have been enjoying for a while, but now Windows also offers it, without any third-party apps needed.
For the time being, these features are only available for Android smartphones, but Microsoft is working on improving the app for iPhone users in the near future.
To pair your smartphone with your Windows 10 device, you must install Microsoft Apps from the Google Play Store and initiate the sync process from Windows.