Windows Phone Store growth slows, only at 145,000 apps
48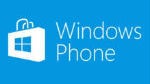 Microsoft has always been active in fostering the developer community for Windows Phone, even going so far as to fund a number of developing events. But, it looks like all of that work may not be going as far as was once thought. As part of the official Nokia Lumia 928 announcement today, Microsoft said that that there were 145,000 apps in the Windows Phone Store. That number sounds okay, but it's quite a bit lower than was expected based on the growth rate the store had been seeing.
As of last June, the official number of apps in the Windows Phone Store was at 100,000, which marked an impressive doubling of the total in just 6 months. However, if that number was accurate, and so is the new one, it means the WP Store has only added 45,000 apps in the past 11 months. Based on the growth that the Store had been seeing up until last June, it should have passed 140,000 apps back in January.
Given the progress that the platform has seen around the world since the release of WP8, it's very strange that the Store has seen such a drop in growth. No word yet from Microsoft on the matter.
Recommended Stories