Windows Phone Mango kills old file formats dead
10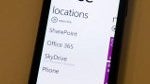 Microsoft is known for keeping up support for old systems far longer than most companies (most notably Apple, and its very short walk to obsolescence,) but occasionally, it's just time to let old software die. It seems Microsoft will be taking a step towards allowing the Office 97-2003 file types to finally rest in peace by removing support for editing those file types in Windows Phone Mango.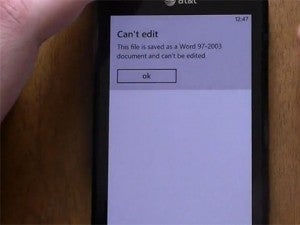 Mango will allow opening and editing of files which use the newer Open Office XML standard that Microsoft set in place with Office 2007, this means any Office document with that nice little 'x' at the end (.docx, .xlsx, .pptx) However, Microsoft claims that there was an "unacceptable risk of data and formatting loss during editing" of older file formats (.doc, .xls, .ppt) and so those documents will be read-only.
Since the newer OOXML files are only 4 years old, there is a likelihood that many of you out there have a few older version documents laying around somewhere, but that's kind of the point. If you've opened and used a document any time recently, chances are that you're using Office 2007 or newer and old files would likely have been re-saved in the newer formats.
What say you. PA community? Do you care that Office 97-2003 files won't be editable on WP Mango? Does it make any difference to you?
source:
WMPU