Windows Phone 8.1, GDR1 update in the works, will roll out this year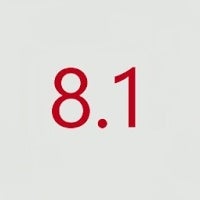 Windows Phone
8.1
has barely graced the public stage (officially) and already we are getting word that the first significant upgrade to Microsoft's wholly revamped mobile operating system is well under development.
Microsoft is in the latter phases of internal testing of Windows Phone 8.1 GDR1 (General Distribution Release). Called "dogfooding," where Microsoft's own developers are using the platform on their own devices, it does not mean that a wider rollout is immanent, but it does mean that things are usable.
What we do not yet know are the various enhancements that are going to be incorporated with this update. As a result, we also do not know how drastic the updates will be either. If we take the updates that Microsoft rolled out for Windows Phone 8, of which there were three, they will be probably be mostly incremental with possibly a couple extra big features thrown in. If we had to guess, and it is only a guess, visual and functional enhancements to the Action Center seem to be a good place to start (actionable notifications maybe?).
Another thing we will keep an eye on is when Microsoft will release GDR1 for "developers." Since Windows Phone 8.1's current install base is mostly
developers and enthusiasts
, it is fair to assume those folks will get first dibs once the OS is ready to see light outside of the internal testing teams.
sources:
Neowin
via
WMPoweruser